Senran Kagura game delayed on PS4 after Sony requests removal of Intimacy Mode
"We respect the wishes of the platform holder."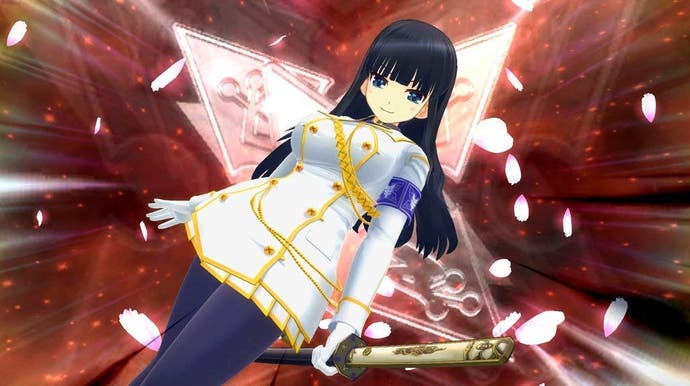 Senran Kagura Burst Re:Newal's PlayStation 4 release has been delayed after Sony told the publisher to remove its Intimacy Mode.
Senran Kagura Burst Re:Newal is an anime-styled video game about high school girl ninjas whose clothes are torn off. It carries a PEGI 16 rating in Europe "for erotic activity and the use of sexual expletive". The Intimacy Mode in question lets players spray down and grope the girls. It is, essentially, a molesting underage girls mode.
The announcement came from the Twitter account of XSeed, the publisher of the game in the US. On these shores, Senran Kagura Burst Re:Newal is published by Marvelous Europe and distributed by PQube, with a PS4 release date of 16th November 2018. According to XSeed, the planned Steam version will release with the Intimacy Mode intact, and both versions will launch simultaneously.
The situation with Senran Kagura Burst Re:Newal rekindles memories of adult anime game Omega Labyrinth Z, which was due to be published in the west by PQube before its release was blocked by Sony.
In a tweet, Xseed localisation producer Tom Lipschultz responded to a fan who asked why Intimacy Mode was a problem now after it had made it into past Senran Kagura games released on PS4 in the west by saying "this is a brand new policy" at Sony.
Because this is a brand new policy.

— Wyrdwad in Japan (@wyrdwad_tom) October 13, 2018
Lipschultz went on to suggest Sony's issue with the Intimacy Mode had less to do with the young-looking characters and more to do with the interactivity of the mode.
I'm sure the age of the characters doesn't help, but I believe it's the interactivity in general that's the issue. I don't believe changing the ages would make any difference.

— Wyrdwad in Japan (@wyrdwad_tom) October 13, 2018
It sounds like Sony's on something of a cleanup drive when it comes to video games released on PS4. In March, it slapped down the launch of creepy "pick-up artist" game Super Seducer just days before its planned debut on PS4. Then Omega Labyrinth Z was cancelled, and now Senran Kagura Burst Re:Newal has had to be changed to secure release.