Sega and Retro-Bit Gaming to release exclusive controllers in aid of Breast Cancer Awareness
Raising money for the National Breast Cancer Foundation.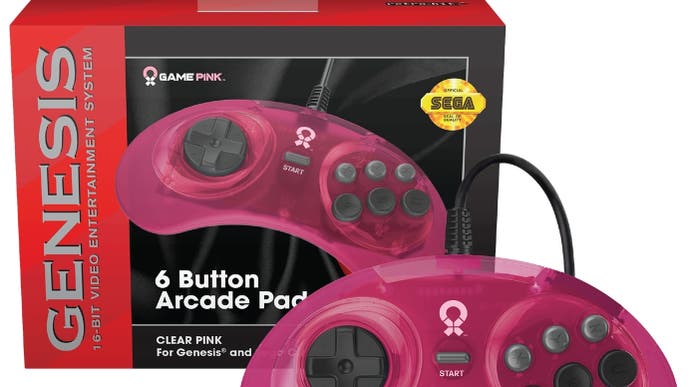 Retro-Bit Gaming will partner with Sega and the National Breast Cancer Foundation to create exclusive Sega Mega Drive and Sega Saturn controllers for Breast Cancer Awareness month.
Four variations of the pink controllers will be sold through Limited Run Games starting at 3pm BST. Though the charity is US based, Retro-Bit has confirmed the controllers will ship internationally if you want to support the cause from across the pond.
Only 2000 of these controllers will be made, and they're available for purchase between today and the end of October, with shipping starting in November.
These controllers are officially licensed by Sega, and two of the variations on offer are compatible with original Mega Drive and Saturn hardware. The other two are USB controllers for use with PC, Mac, Steam, PS3, Switch, and Genesis Mini, so whatever you plan on using it with there's an option for you.