See what Monster Hunter looks like on CryEngine 3
The popular series gets an HD MMO in China.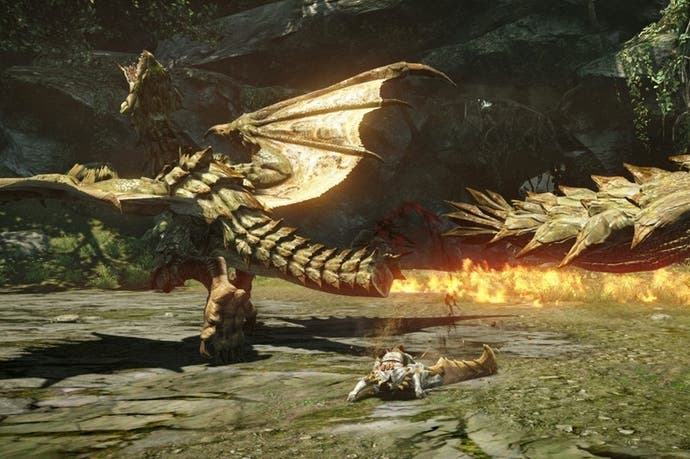 While western Monster Hunter titles are relegated to the 3DS and Wii U, China is getting a spiffy CryEngine 3 variant of the popular series with a just announced MMO, Monster Hunter Online.
Curiously, Epic and Riot Games co-owner Tencent seems to be handling publishing duties on this one with what appears to be a collaboration with series owner Capcom.
While we're not able to glean much from its official Chinese site, PC Gamer forums user Doppelgangerf has deduced that Monster Hunter Online will go into beta this June.
No western release has been announced, but this Monster Hunter Online debut trailer below gives us a glimpse of what the series could look like if it were developed from the ground up for a high-end platform (as the Wii U version of Monster Hunter 3 Ultimate is but a remake of a Wii title).