Secret of Mana's predecessor, Mystic Quest, is getting another remake
This time for Vita, iOS and Android.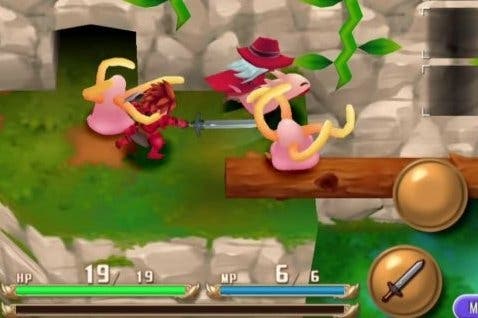 The first game in the Secret of Mana series is getting remade, again.
First released in 1991 on Gameboy in Japan as Seiken Densetsu: Final Fantasy Gaiden, the title later came to Europe as Mystic Quest and North America as Final Fantasy Adventure.
It then saw a 2003 remake on GBA called Sword of Mana. This version eschewed all traces of the series' tenuous connection to Final Fantasy as the Mana series had become its own marketable thing by this point.
Now Square Enix is at it again with a new version of Final Fantasy Adventure / Seiken Densetsu for the Vita, iOS and Android.
Producer Masaru Oyamada told Japanese outlet Dengeki (via Siliconera) that Secret of Mana and Seiken Densetsu 3 may see similar 3D remakes.
"If it gets well-received, then I'd like to use it as a base to do a remake for Seiken Densetsu 3," he said. "We've already thought about doing even better remakes should there be a demand for it. If there's demand for Secret of Mana, then we'll consider it as well."
Oyamada also said that he's already considering a PS4 version of this Mystic Quest / Seiken Densetsu / Final Fantasy Adventure remake.
Siliconera also noted that this latest remake will be modeled mostly after the original Gameboy adventure rather than Sword of Mana.
It's due this winter in Japan and Oyamada estimated that it will cost roughly ¥1400 (so about £7.50 or $11.60). No western release has yet been announced.