Sealed copy of Super Mario 64 sells for record-breaking $1.56m
And you thought Mario 3D All-Stars was expensive.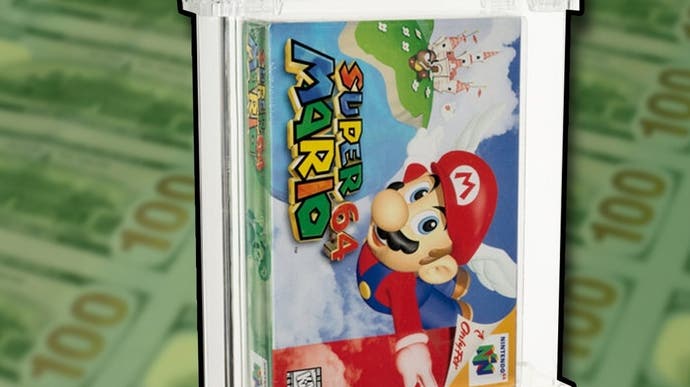 A pristine sealed copy of Super Mario 64 has sold for $1.56m (£1.12m), setting a record for the highest amount anyone has paid for a video game at auction.
Heritage Auctions, which handled the sale, has shifted numerous rare games in the past, but nothing with a price close to this.
Still, interest in rare or vintage video games is on the rise. The previous record was set only last week, for an unopened NES copy of the original Legend of Zelda. That went for $878k (£633k).
Back in November last year we reported on an earlier record set at auction - $156k (£117k) for a 9.2-graded sealed copy of Super Mario Bros. 3.
Heritage said it was "a bit speechless" at the condition of the Super Mario 64 box, which is now 25 years old. This, rather than the simple fact it was still sealed, seems to have pushed the price up.
Collectible game grading company WataGames gave the copy in question a virtually perfect score of 9.8 A++, far higher than many other previous sealed copies sold.
There's no word yet on who paid up.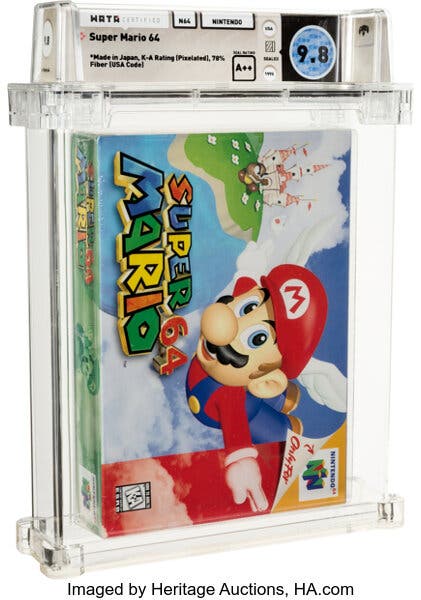 Fancy playing Mario 64? For us mere mortals, a second-hand copy of Mario 3D All-Stars costs £40 at CEX and you get two other games as well.