ScreamRide demo crashes onto Xbox 360, Xbox One midnight tonight
Fair game.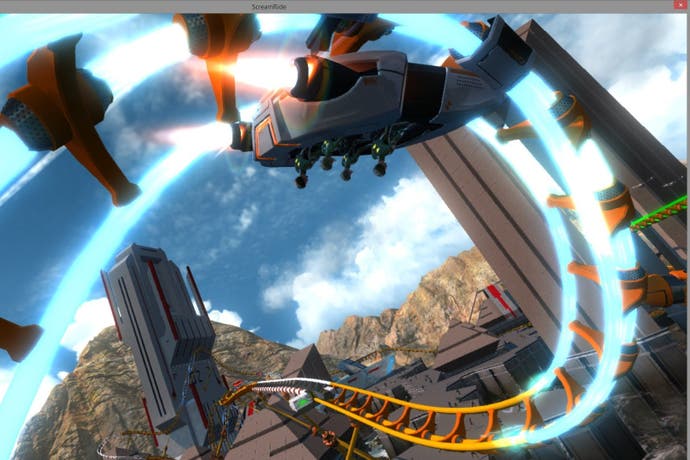 Microsoft has announced a demo version of ScreamRide, the upcoming rollercoaster crash-'em-up from Elite: Dangerous developer Frontier.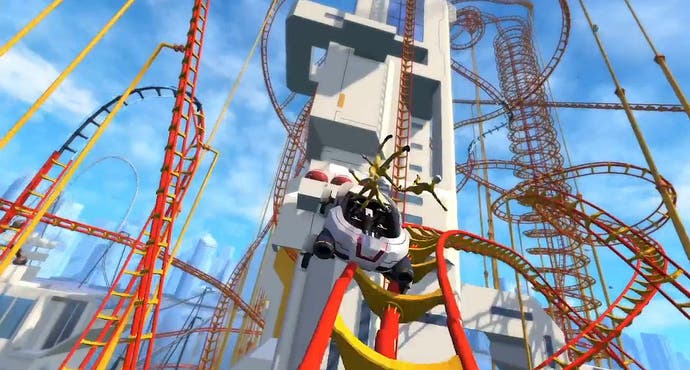 Trial versions of the game will be available to download for Xbox 360 and Xbox One from midnight tonight.
Frontier is no stranger to coasters - it developed the original RollerCoaster Tycoon and its sequels over a decade ago and currently has the similar-looking Coaster Park Tycoon in the works for PC.
ScreamRide is more about coaster crashing, however - building the most extreme rides possible and watching the destruction when things go wrong.
Three career modes will be included the demo: ScreamRider, where you can steer coaster cars through mazes, Engineer, where you can build coasters of your own, and Demolition Expert, where you work to create the biggest crashes.
The demo comes two weeks ahead of ScreamRider's official launch on 3rd March.