Scan and shoot: Shooty Fruity's VR splatfest in action
One smoothie operator.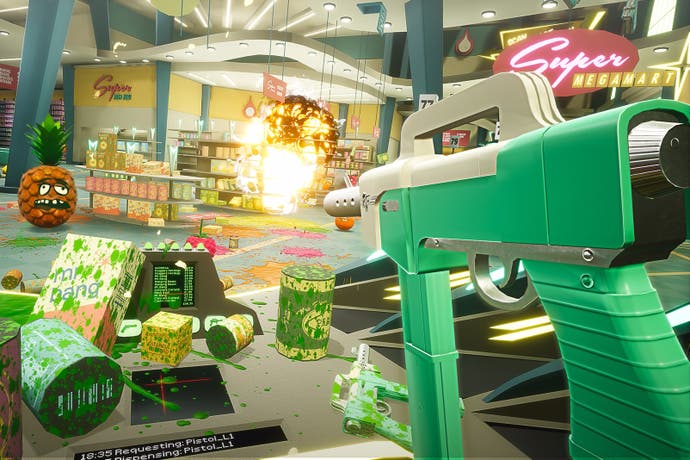 Developers nDreams and Near Light took to the stage at EGX last week to give us a taste of their latest VR game, Shooty Fruity.
The multi-tasking VR title sees players partaking in normal supermarket jobs while defending the store from an onslaught of giant mutant fruit. Eurogamer played the zany title last month, finding it a lot of fun but extremely stressful.
In this session the developers take us through the game's first level where your task is to scan items through a checkout while shooting incoming fruit and protecting your till.
Due to a technical issue, our original stream of this developer session dropped. But not to worry, you can now catch it below:
Shooty Fruity is due out this winter on HTC Vive, Oculus Rift and PlayStation VR.