Scalpers are selling preorders of Super Mario 3D All-Stars for up to £200
Thanks, eBay.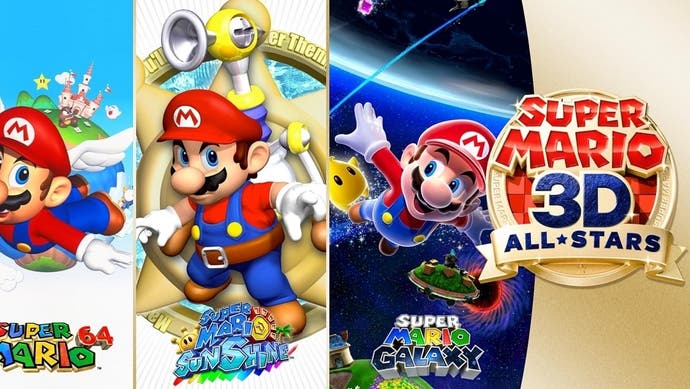 The "limited release" of Super Mario 3D All-Stars has already seen scalpers chancing their luck on auction sites, with copies of the £50/$60 game selling for as much as £200/$265.
As Tom reported at the time, Nintendo lifted the lid on its celebrations for Super Mario Bros.' 35th anniversary a few days back via a Nintendo Direct broadcast. Headlining the announcements was the re-release of Mario's three 3D platforming classics: Super Mario 64, Super Mario Sunshine and Super Mario Galaxy. The Super Mario 3D All-Stars collection will arrive on 18th September, but will be removed from sale at the end of next March.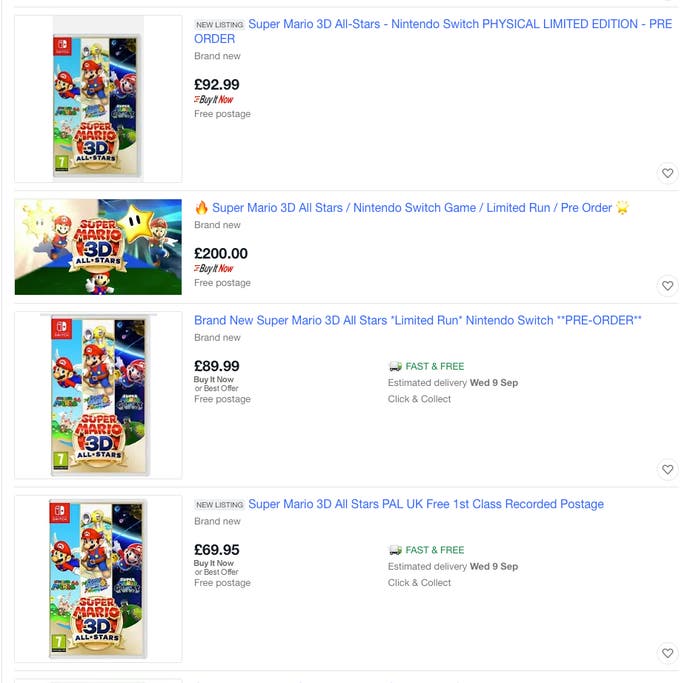 If you heard that news at the time and worried that scalpers would take advantage of the situation, you're sadly correct. As reported by our friends at Nintendo Life, the "limited release" has already seen scalpers flood the market, with the retail recommended price of £50/$60 more than doubled on many listings, even though the game isn't out until 18th September.
Speaking of Mario collections, the original Super Mario All-Stars pack, released back on the SNES, is now available to play via Nintendo Switch Online. Online subscribers will find it in their catalogue now, allowing them to once again play Super Mario Bros., Super Mario Bros.: The Lost Levels, Super Mario Bros. 2 and Super Mario Bros. 3.