SBK Generations announced for PC, PS3, Xbox 360
First screenshots inside.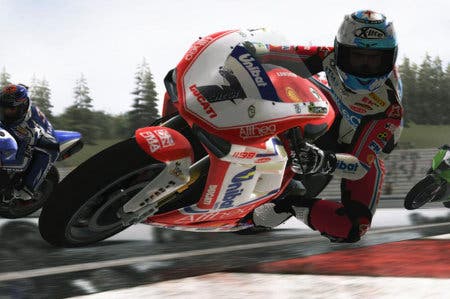 Bike racing series SBK will return in May with the launch of SBK Generations, publisher Black Bean Games has announced.
PC, PlayStation 3 and Xbox 360 versions are planned.
The annual update follows last year's SBK 2011 and will deliver the latest classes, riders, and tracks from the 2012 season.
How else will it differ from last year's game? Black Bean promises more information "in the coming weeks".
Matt Edwards skidded through last year's entry to deal out a decent 7/10 score in Eurogamer's SBK 2011 review:
"What lets it down is an overall lack of progression from last year's game," he wrote. "But once you adapt to the improved riding model, you'll probably overlook the lack of new gimmicks. In short, SBK 2011 is a solid upgrade on an already winning formula."
First screenshots from SBK Generations lie below.