Save on VR headsets in the HTC Vive Spring sale
Get immersed with these deals.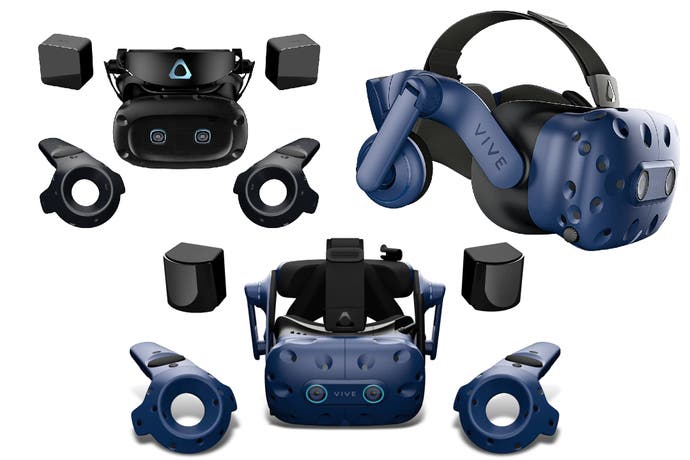 Steam's recent year-in-review for 2021 revealed that VR usage was up 11% on the digital storefront. Now HTC, Valve's original VR hardware partner, are making it easier for even more people to get into the goggle party in their spring sale. They're offering discounts on all three current Vive models.
All models of the HTC Vive are on sale, including the base model which also has the largest saving.
For a limited time the HTC Vive Cosmos Elite is discounted by £300, down to £599. It comes with the Cosmos Elite headset, two Vive Controllers, and two Vive Base Station 1.0s, as well as all the necessary cables and adapters.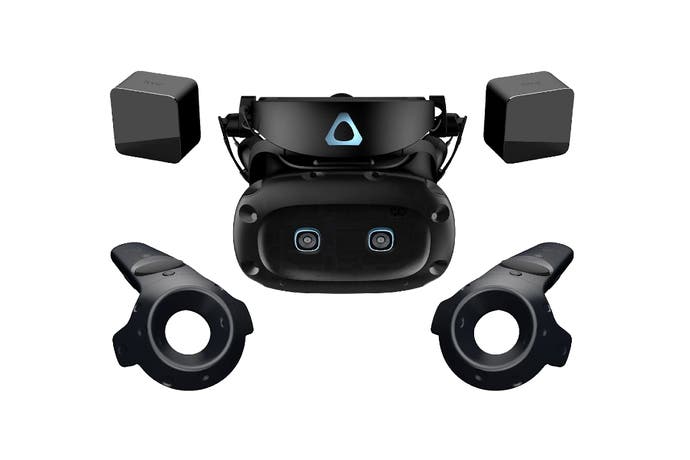 If you're planning on doing some serious VR gaming, or maybe even VR game-making, then the Vive Pro Full Kit might suit your needs better. The headset has higher-resolution, 90Hz screens and the base stations can track up to 100m squared. The Vive Pro Full Kit is on sale for £869, a saving of £250.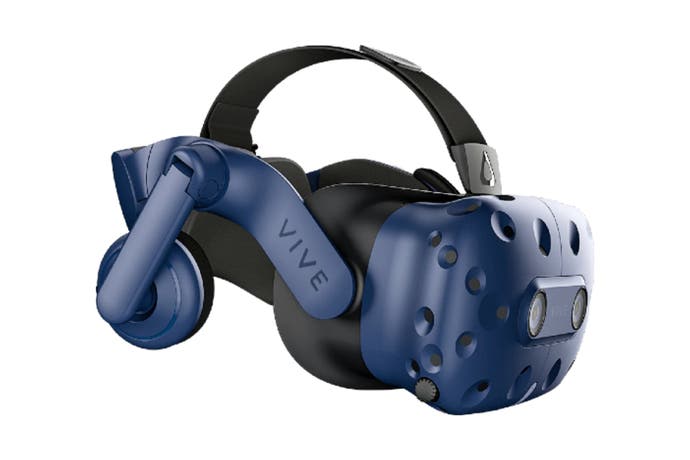 And finally, if money is no object for you and you plan on using VR in your work, there is the Vive Pro Eyes Edition which features precise eye-tracking, and comes with the base station 2.0 and the latest controllers. This version offers the most precise and advanced VR technology but at the highest pricepoint of £1,049, a discount of £250.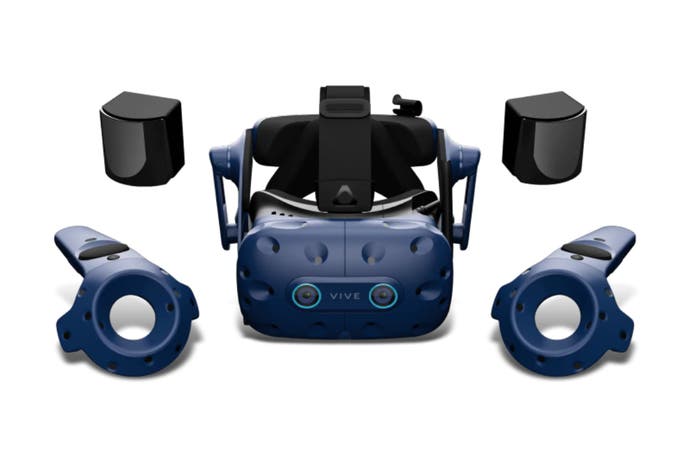 The Oculus Quest remains the best entry point into virtual reality in terms of price and ease of use, but if you want a higher quality experience, these reduced prices make the Vive a good option versus Valve's own Index kits.
Whichever version of the Vive you do buy, you'll also get a free two months to the Viveport Infinity subscription service, which gives you access to hundreds of VR games and apps like Superhot and The Room VR so you'll be able to play straight away.
So, three choices for all types of VR users, all on offer! Once your free two months of Viveport Infinity are up, you'll want to get some of the games from our best VR games article in your library to keep making the most of your new headset. Before you go, be sure to give the Jelly Deals Twitter account a follow where we keep you up-to-date with offers like this as well as savings on games, consoles, and more.