Save on this stunning ASUS ROG Strix QHD curved monitor
Complete with 165Hz refresh rate!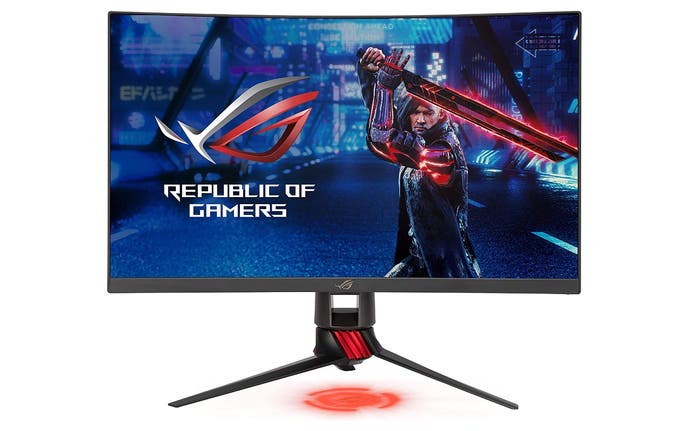 Some of the best monitors around are either overpriced or have one or two compromises that might prevent you from taking the leap, missing one or two key features that have become so ubiquitous over time. This ASUS monitor is probably the one that'll tick almost every box you're looking to fill.
Enter the ASUS ROG Strix 27" display, which is down to £429.97 on Amazon UK right now, with a very similar model being sold by Amazon US for $487.99.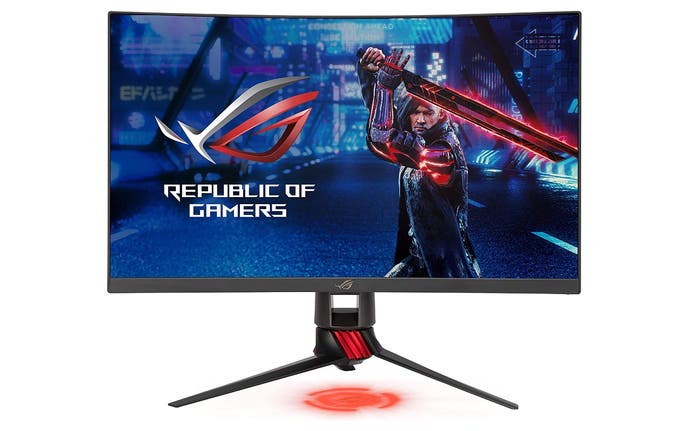 Being a 27" curved monitor with a 1440p QHD resolution is a sweet combination. The size is immersive enough without feeling overwhelming as part of most gaming setups, particularly if you're planning on adding another screen later down the line. And the resolution is the perfect balance between standard full HD, and the granular detail provided by 4K. Only the most powerful PC setups would be able to take advantage of a 4K screen, whereas 1440p provides plenty of detail, and is even supported by the latest Xbox Series consoles and games.
But if you're someone who balances your gaming time between graphics-showcase games and competitive titles, the 165Hz refresh rate is going to be a godsend. With more and more online shooters and esports titles such as Call of Duty and Rocket League being tailor made for fast screens, there still aren't that many players taking advantage of this with the right displays. You'll be able to catch more of the action with this ASUS monitor.
Rounding off the other important features are AMD FreeSync support, HDR400 technology and a built-in USB hub. This makes it a perfect solution for both work and play, allowing you to keep things like keyboard and mouse receivers in the back of the screen for a clutter-free desk.
To keep an eye out on other deals, check out our Jelly Deals Twitter feed. We post updates as soon as we spot anything, ranging from games to accessories, so you'll be sure to get the most out of your console and PC gaming life.