Save £100 on this Acer Nitro 5 laptop, equipped with a QHD display and RTX 3060
Plus a 165Hz refresh rate!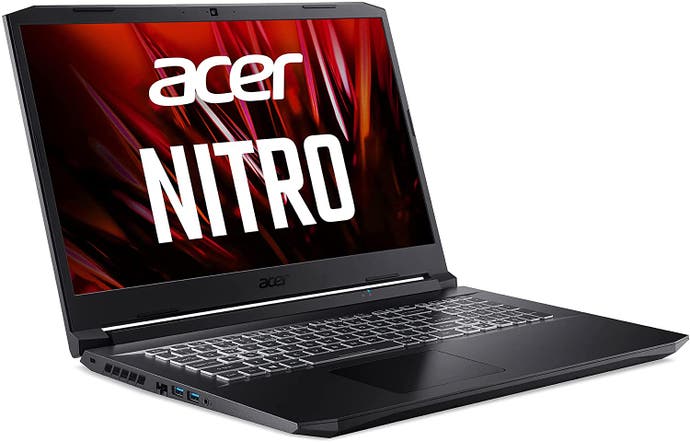 We've heard the advice given to all PC gamers in the past couple of years that it's almost become a mantra: get a gaming laptop instead. With graphics cards being sold for excruciatingly high margins at third-party marketplaces and simply being unavailable for most of the time recently from known retailers, a laptop is looking to be a great high-value proposition. Whether it's for upgrading your old PC setup or jumping into the world of gaming for the first time, this Acer Nitro 5 laptop is a great option.
Shaving off a sweet £100 for a deal price of £1149.99 over at Amazon, the Nitro 5 is a beast of a laptop. Firstly, it has an 11th gen Intel Core i7 processor. With eight cores and 16 threads, it'll chew through anything that's limited the older CPU you might be replacing.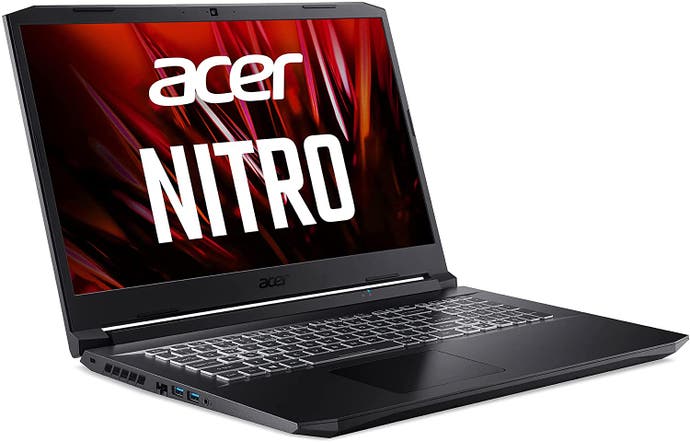 With a fast processor, you can also expect high frame rates in games that depend on that, such as esports classics like Overwatch and Rocket League. To take advantage of this, the Nitro 5 is equipped with a fast 165Hz QHD IPS display. This will give you the best of both worlds, letting you also bump up the resolution to 1440p in "slower" titles where visual style goes a long way. Plus, the 17" screen size makes it ideal if you're planning to be productive on this thing, either with multiple documents and seeing more content, or creative work such as photo and video editing.
Powering things with this CPU is an Nvidia GeForce RTX 3060 GPU. This graphics card is an excellent option for providing high-quality graphics without melting your wallet along the way, including ray-tracing support. These components are paired with 16GB of memory and a terabyte of fast SSD storage. This is plenty of memory for either playing the latest games or juggling numerous apps, and a great amount of storage for games, videos and documents.
If you're looking to save an £100, AO are currently selling a similar version with 8GB memory and 512GB SSD, a respectable trade-off if you're fine with upgrading later down the line.
Now that you've made room for this laptop on your desk, why not check out our Jelly Deals Twitter feed. We keep tabs on everything from games to accessories such as headsets and monitors. They'll definitely help you get the most out your current gaming setup, and we also share the latest info on console drops for the PS5 and Xbox Series X.