Save 10% off Horizon Zero Dawn on PC from Green Man Gaming
Also hunt down last-minute deals from their summer sale.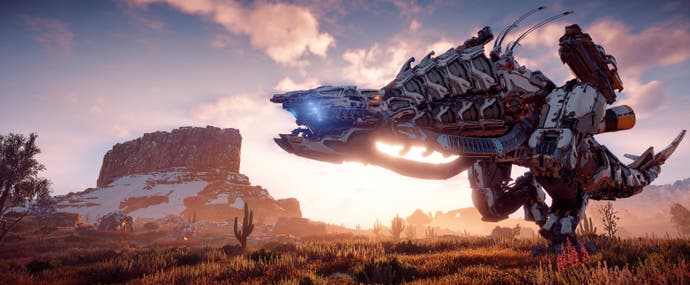 The former PS4 exclusive Horizon Zero Dawn finally makes its ways to PC this Friday, and you can save 10% off when you pre-purchase from Green Man Gaming.
This is the complete edition, which includes the Frozen Wilds expansion as well as a host of extra in-game gear and a digital art book. The game may have been out on PS4 for over three years now but this is the definitive version of the game (provided you've got the PC hardware to match), with ultra-widescreen support, unlocked framerates and other visual improvements like dynamic foliage and improved reflections.
While you're over at Green Man Gaming, don't forget they're also having their Summer Sale with discounts for over 2000 titles, and today is the last day to take advantage of the offers.
There's too many good deals to list but let's give a shout-out to the Capcom publisher sale, who deals include Monster Hunter World. Copies for the base game is actually already out of stock, but you can pick up the Master Edition, which includes the base game along with the excellent and huge Iceborne expansion, for £35.27. Who knows, maybe PC players will also finally get access to that Aloy armour set too in the near future.
There's plenty of other big hits from Capcom's collection to pick up as well, including the following:
Don't spend too long browsing these deals as the Green Man Gaming sale ends today, but if you do plan on spending a lot, then you might as well take advantage of their new XP loyalty program. Spend more, earn more XP, reach a new level and unlock more freebies and rewards. Sounds like a good deal, right?
---
Jelly Deals has even more ways to save you money on top games, tech and more. We've got our picks for the best external hard drive for Xbox One, where to buy all the Animal Crossing amiibo cards and where to buy all the Mario Lego sets.
---