Santa Monica Studios clarifies its involvement with The Last Guardian
"As far as I'm aware we're not helping out."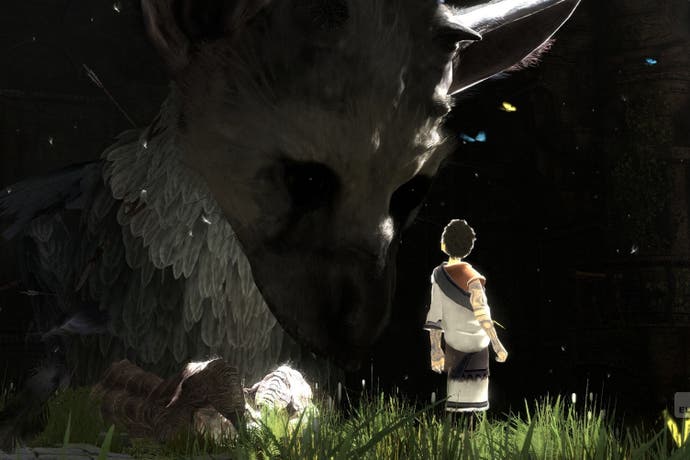 Sony's Santa Monica Studio has clarified its involvement with The Last Guardian and distanced itself from the heavily delayed PlayStation game, after reports early last year suggested the God of War developer was helping out on the title.
"I'm never really sure how that got in the press, because as far as I'm aware we're not helping out with The Last Guardian," director of technology at Santa Monica Studio Tim Moss told Eurogamer. "The only way you can say that is the knowledge that we contribute back to the central tech groups benefits The Last Guardian. So I'm guessing someone was slightly misquoted."
The story originated from a Wired interview with Shuhei Yoshida last year, in which the Worldwide Studios boss's comments about the game were widely read to confirm that Santa Monica Studio - as well as many other developers within the Sony family - were actively involved with The Last Guardian.
"The different Sony first-party teams do not necessarily actively work together, but we do communicate with each other," confirmed Moss's fellow director of technology Christer Ericson. "We tend to visit each other several times a year, and doing so we may exchange ideas. They've been here, and we've been there. We do ask each other how are you doing that, and just sometimes go over to provide feedback."
Sony's Worldwide Studios benefit from the help of several dedicated teams, including the Ice Team that works out of Naughty Dog's Los Angeles offices and XDEV, which is based in Liverpool - although Sony's studios all operate independently, and often employ their own technology.
"There are very low-level bits of rendering code that we can take and put in our engine," explained Moss. "Ice code is in the Naughty Dog engine, for example. But if we need to explain how our player code works, for instance - that's much more of a spiderweb. The way that Nathan Drake runs around the world - I know how it's done, but it's diametrically opposed to how God of War works."
The Last Guardian remains AWOL, although Fumito Ueda issued a statement last month confirming it was still in development - and that it's up to Sony to issue new information on the game. Despite some speculation that it'll now be a PlayStation 4 game and the hopes of many, The Last Guardian failed to show at the PlayStation 4 reveal.