Sam Fisher punches, wears dog on Outside Xbox
Also this week: Payday 2 and BioShock Infinite's Rapture DLC.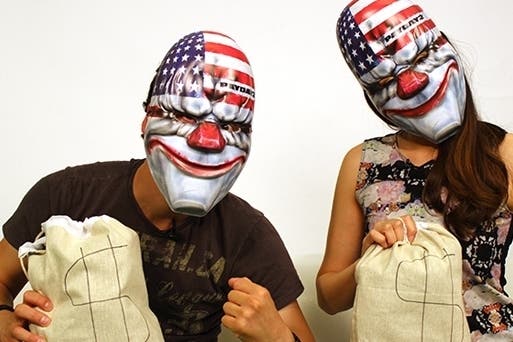 Dogs are bang on trend for autumn/winter 2013. After last year's fashionable dalliance with the bow and arrow, a pooch is a video game's must-have accessory. Not convinced? Read on, Eurogamers, and discover the week's top videos from Outside Xbox.
Like Grand Theft Auto 5 and Call of Duty: Ghosts, Splinter Cell: Blacklist introduces trendy canine characters. The new guard dogs have a wicked sense of smell and when they get a whiff of Sam Fisher, their barking brings guard humans from all over the map.
Lucky for Outside Xbox, the dogs are as susceptible to stealth knockouts as their masters. When Sam slings one across his shoulders to carry to a hiding spot, he looks like he is wearing a fancy dog stole. Watch us style it out in the video below.
Heisting will be similarly hot in late 2013. Grand Theft Auto 5 makes much of its multi-character heists, but if you want to sharpen your bank-robbing skills before September, the co-operative crime of Payday 2 will do the trick. In Show of the Week, we discover the eight habits of highly effective heisters with the help of Payday 2.
Also this week, BioShock Infinite rolled out Clash in the Clouds, its combat-focused first instalment of downloadable content. But we only have eyes for Burial at Sea, the upcoming second and third pieces of DLC.
Burial at Sea tells a detective story set on BioShock's Rapture in its Objectivist heyday. In it, you play Booker as a noirish private investigator and, for the first time, Elizabeth. She's a femme fatale in this reality. For more details and the tantalising Burial at Sea trailer, have a watch.
Elsewhere on Outside Xbox, there is the latest episode of zombie survivalist James' gripping State of Decay video diary. The pizza delivery van of last week's show comes to a sorry end, but James keeps on trucking. For that and more, come see us at Outside Xbox.