Sakaguchi: "excessive" HD graphics distract developers
Final Fantasy's father argues gameplay must come first.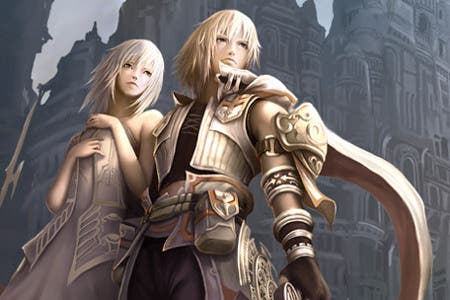 High-quality graphics in video games can be a distraction, Final Fantasy creator Hironobu Sakaguchi has claimed.
The director of Wii role-player The Last Story believes developers would spend their time better by focusing on other aspects of their creations.
"Now that high-quality graphics rule supreme, you can reproduce what you want to communicate visually, but at the same time, I don't know how to put this, but there's an element that's slightly excessive about it all," Sakaguchi said, speaking in a new Iwata Asks interview. "You end up communicating too much to the player."
Sakaguchi's experience of HD graphics in Xbox 360 titles Blue Dragon and Lost Odyssey left him convinced developers waste too much time worrying about how their games look.
"To be honest, I think that the HD images which have become mainstream in the TV industry are, for me personally, still rather over the top for the world of video games. There's a tendency for developers to allow all their energy to be diverted into maintaining the high quality of the graphics," he added.
When creating upcoming Wii RPG The Last Story, Sakaguchi said he was free to focus on the game's "fundamentals" instead.
"This is why I now feel that we're at a turning point. With this title, I pressed reset and returned to the basics of what a game is. I started by spending a lot of time considering just what it means to tell a story in a game. But it went beyond simply considering the story side of things - I looked again at the fundamentals on the system side too."
Despite this, Sakaguchi still worked hard on The Last Story's visuals and believes they stand up against the Wii's hardware rivals.
"I was really averse to allowing the quality of the graphics to drop just because we were working on Wii, which doesn't have HD graphics," Sakaguchi concluded. "I do really think that, in the end, what we've created can hold its own against other hardware."