Stalker 2 to include "metaverse" of NFTs
UPDATE: NFT plans cancelled following backlash.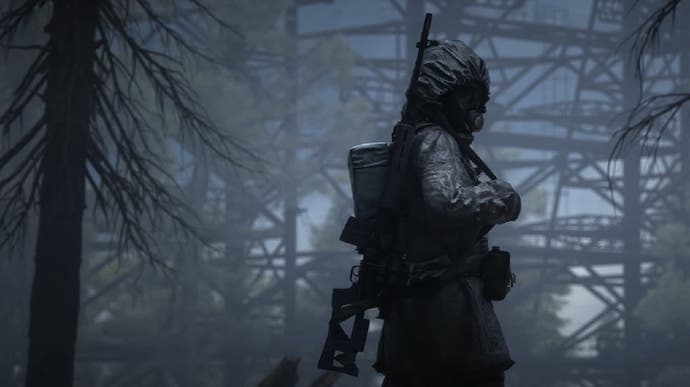 UPDATE 16/12/21: Following yesterday's announcement that Stalker 2: Heart of Chernobyl would introduce its own blockchain-driven "metaverse" awash with NFTs, developer GSC Game World has reversed course in response to a significant backlash, confirming it'll be cancelling all its previously outlined NFT-related plans.
In a post shared by the official Stalker Twitter account, GSC wrote, "We hear you. Based on the feedback we received, we've made a decision to cancel anything NFT-related in Stalker 2".
"The interests of our fans and players are the top priority for the team," it continued. "We're making this game for you to enjoy - whatever the cost is. If you care, we care too."
An increasing number of developers and publishers have hopped aboard the NFT train in recent months, including Peter Molyneux, Dead by Daylight studio Behaviour Interactive, and Ubisoft with its new "energy-efficient" Quartz gaming platform, with plenty more expressing an interest in the technology. All these ventures have been met with considerable criticism from consumers and industry commenters alike (and in Ubisoft's case even a trade union representing its own staff), but GSC Game World is one of the first to publicly reverse its plans in the face of an intense backlash. Time will tell if others feel compelled to follow suit.
---
ORIGINAL STORY 15/12/21: Stalker 2: Heart of Chernobyl will include NFTs when it's released next year.
Developer GSC Game World has announced its game will have its own "metaverse" that players can inhabit as a "metahuman" - an NFT in the form of an NPC.
The game will use "blockchain technology to let the community own a piece of Stalker 2" as users register for in-game item drops "that will evolve into a new gaming feature built on top of Stalker 2".
GSC Game World is partnering with NFT platform DMarket on the new items.
The first of those drops will be an auction in January 2022 for players to become "the first-ever metahuman", a non-playable character rendered in high detail in the game world. It will likely use the developer's face-mapping technology.
"The idea of the related NFT is to give the right to recreate its owner's identity within the game through one of the NPCs," said GSC Game World CEO Evgeniy Grygorovych, as reported by The Verge.
"The person will need to come to our studio for a detailed scanning procedure and after that, we will have everything to make this person appear in the game world as one of the characters."
Other NFTs will be released in future beyond this "metahuman", though the company declined to specify what they may be beyond stating they won't influence gameplay.
GSC Game World is just the latest developer to explore NFTs, following the likes of Ubisoft, EA, and most recently Peter Molyneux.
Stalker 2: Heart of Chernobyl will be released in April 2022 on Xbox Series X/S and PC.