Rust heads to Xbox One and PlayStation 4 next year
Feeling like a Newman.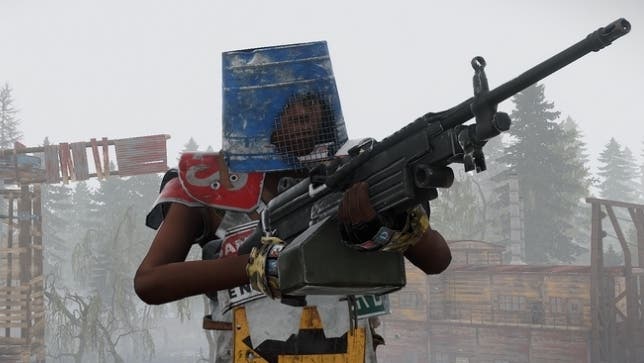 Yep, that's right: the game that made me fear the sound of helicopters is coming to Xbox One and PlayStation 4 next year, so even more people can experience the nudist, rock-bashing trauma fun. Hurrah!
Announced last night during Microsoft's X019 presentation, survival sim Rust is arriving on consoles sometime in 2020, although we don't yet know key details such as whether cross-play will be a feature. Things could get interesting if a batch of fresh newbies are released onto PC servers.
Developed by Facepunch and released in 2013, Rust has consistently been doing well on Steam - with player numbers reaching a concurrent player peak of over 93k back in July, with around 8m players in total. It's a game of complete anarchy and resource-grabbing, with highly aggressive bears and equally aggressive players. Having said that, I've also had some very stupid adventures in Rust, including an episode where my friend and I went on a revenge murder spree.
Meanwhile, in other X019 news, we've just published our big interview with Xbox boss Phil Spencer on Game Pass, streaming and the ever-mysterious Project Scarlett, which is well worth a read.