Russian YouTuber slapped with three-and-a-half year suspended sentence for playing Pokémon Go in a church
Godda catch 'em all.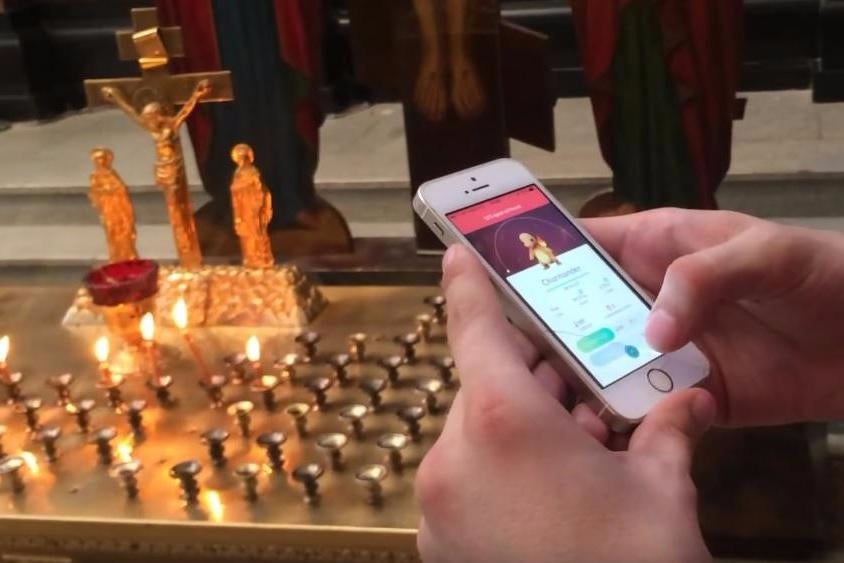 A Russian YouTuber was given a three-and-a-half year suspended sentence after he published a video to YouTube showing himself playing Pokémon Go in a church.
A court in the city of Yekaterinburg found 22-year-old Ruslan Sokolovsky guilty of insulting religious believers and inciting hatred. Sokolovsky had pleaded not guilty.
The incident took place at the local Orthodox church in August 2016. Sokolovsky filmed himself and was arrested shortly after.
The video in question, below, sees Sokolovsky in the church playing Pokémon Go. He refers to local news reports that warned people from playing it in Russia's churches. He says: "How can one offend by entering a church with a smartphone?" The video has been viewed nearly 2m times.
Sokolovsky was also found guilty of "illegal trafficking of special technical equipment" after a pen with a built-in video camera had been discovered during the search of his home.
During the trial, the prosecution asked for Sokolovsky to be jailed for three-and-a-half years. Speaking to the BBC, a relieved Sokolovsky said he had apologised to religious believers, and said the way he delivered his video was "too cynical for Russian society".
"Without the support from reporters, I would possibly have been given a real prison sentence," he added.
Judge Yekaterina Shoponyak said Sokolovsky's videos manifested his "disrespect for society" and that he "intended to offend religious sentiments".
Puts the Fearow god into you, doesn't it?