RuPaul's Drag Race, Nicki Minaj and the other unlikely inspirations for Monument Valley
There's allsorts.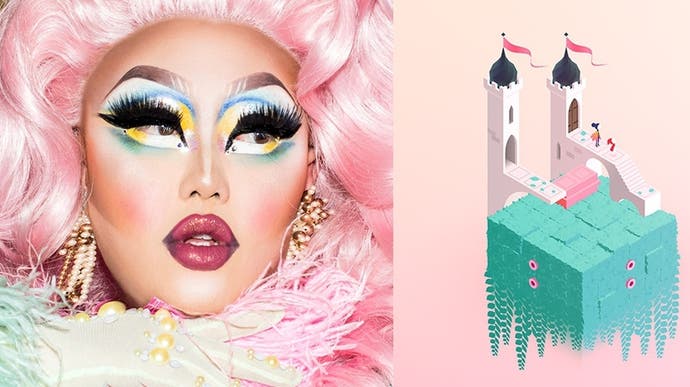 The delectable perspective-warping mobile puzzle game Monument Valley sure has some surprising influences. Did you know one level was based on Kim Chi from RuPaul's Drag Race? Kim Chi didn't either, and is delighted.
Another Monument Valley level was inspired by Nicki Minaj's "Super Bass"; another by Basset's Liquorice Allsorts; another by concept art for Peter Pan, and many more.
The influences were shared by art director David Fernández Huerta in an interview with Milanote, which is the name of a tool for planning creative projects. Maybe Monument Valley used Milanote, maybe that's why the article is there.
Regardless, it's a lovely look behind the scenes of one of world's most beautiful puzzle games - a game where art and design are very much the core focus.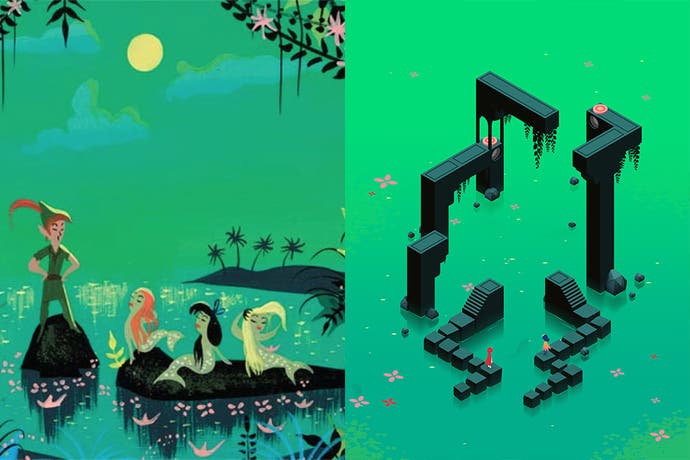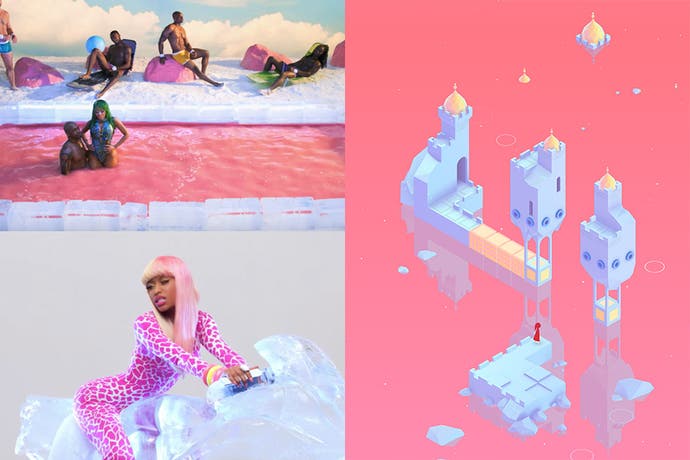 If you haven't played Monument Valley (or the sequel), you should - it's available for Android and iOS devices. It's a puzzle game about manipulating levels and perspective to find your way to an exit, and it's heavily inspired by the paintings of MC Escher. Loads of games have trodden this route but Monument Valley transcends the pack down to sheer elegance and production sheen.
Such is the game's popularity, in fact, plans to make a Monument Valley film were recently revealed. A filmmaker called Patrick Osborne is at the helm and he, very excitingly, was the driving force behind Oscar-winning Walt Disney Animation Studio short Feast, which played in cinemas before Big Hero 6.
There are more inspiration pictures of Monument Valley, and of the very colourful ustwo studio where it was made, on the Milanote site.