RPG card-battler SteamWorld Quest gets an April release date on Switch
Exclusive to Nintendo "for the foreseeable future".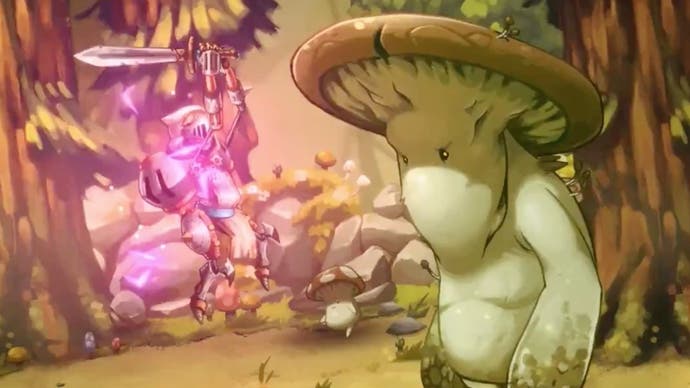 Developer Image & Form's intriguing RPG card-battler, SteamWorld Quest: The Hand of Gilgamech, is coming to Switch on April 25th.
SteamWorld Quest: The Hand of Gilgamech is, of course, the latest entry in Image & Form's critically acclaimed, and hugely varied, SteamWorld series, following on from the self-explanatory SteamWorld Tower Defense, the excavating platform hijinks of SteamWorld Dig 1 and 2, and turn-based strategy battler SteamWorld Heist.
Quest once again unfolds within the wonderfully appealing SteamWorld universe - meaning ample silly robots for all - but this time throws in a bit of a fantasy twist, with dragons, magic, knights, and the like. There are heavy story elements, as you'd expect from an RPG, but the core of the action is focussed around Image & Form's particular take on card-based battling.
Characters each have their own individual decks, with over 100 cards available in total.

Each round, players select a sequence of cards from the available deck, which can cover everything from elemental attacks to defensive manoeuvres, and these are then resolved in the sequence in which they're placed on the board, culminating in an enemy attack. Based on everything Image & Form has shown so far, there looks to be plenty of wrinkles within the battle system, making for a strategic game with its own unique rhythm.

Image & Form says that SteamWorld Quest will be exclusive to Switch "for the foreseeable future", and it'll cost £22.49/$24.99 USD when it launches on April 25th.