Rovio details first post-Angry Birds release
Buys rights to Casey's Contraptions, plans Summer re-launch.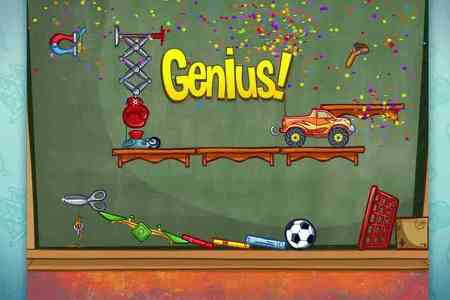 Angry Birds developer Rovio has announced plans for its first non-avian related release since Angry Birds made it very, very rich a few years back.
The Finnish studio has acquired the rights to physics-based smartphone puzzler Casey's Contraptions from developers Snappy Touch and Mystery Coconut.
It's removed the original from the App Store and plans to re-launch it in the Summer on both iOS and Android with a few enhancements and a new name: Amazing Alex.
"Working with Noel [Llopis, Snappy Touch founder] and Miguel [Friginal, Mystery Coconut founder] has been fantastic, and this is a game that we all fell in love with from the first play," Rovio's Ville Heijari told Gamastura.
"The gameplay is a perfect fit in our arsenal with its approachable, fun and highly addictive take on the physics puzzler genre. We are currently reworking the title to enhance it, and getting ready to re-introduce it in a true 'expect the unexpected' Rovio style launch to an even larger audience."
The game originally launched last Spring, securing a glowing 8/10 from Eurogamer - see our Casey's Contraptions review for details, or have a look at a trailer below.