Röki brings its beautiful Scandinavian folklore adventure to Switch this week
Following its acclaimed release on PC earlier this year.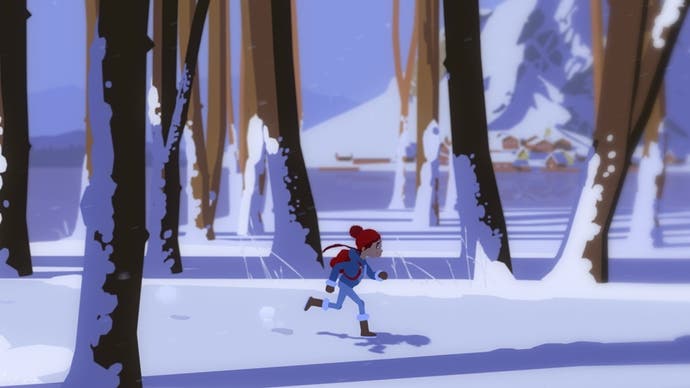 Developer Polygon Treehouse's acclaimed "dark and contemporary fairytale" Röki is coming to Switch this Thursday, 15th October.
Röki follows the adventures of protagonist Tove as she embarks on a quest, which takes her across a beautifully stylised rendition of the Scandinavian wilderness, to save her family.
In more practical terms, that manifests as a point-and-click-ish blend of narrative-driven exploration and puzzling, featuring a bit of curio collecting and map drawing for good measure, as Tove traverses her chilly homeland encountering long-forgotten monsters.
"It's about family," explained Eurogamer's Christian Donlan in his Recommended review of the PC version earlier this year, "still woozy from a devastating loss that none of them can properly face, and it's about the surrounding landscape, which is sparkling with ice and frost and rich with strange beings and dark histories."
"To step into this game is to be small and lost in the woods, and to be determined in that bright and undiminished way that characters in the best children's books are," he continued. "I was gently moved for a few hours and then I was clobbered, gorgeously, over the head. This game hurts. I love it." Those interested in experiencing Roki's strange magic for themselves on Switch can pick it up for £17.99 when it comes to the eShop this Thursday, 15th October.