Rocksteady releases Batman: Arkham City Batman Inc. Batsuit skin for free
UPDATE: Out now alongside new DLC.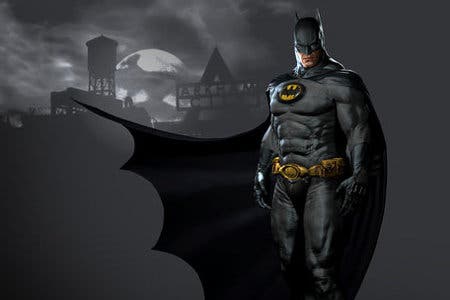 UPDATE: Warner Bros. has released a raft of new Batman: Arkham City DLC today.
Two new DLC packs launch today alongside the free Batman Inc. Batsuit skin.
The Arkham Bundle brings together the Nightwing Bundle Pack, Robin Bundle Pack and the Arkham City Skins Pack for 1200 Microsoft Points or £11.99 on PSN and Games for Windows Marketplace.
Also available for download today is the Challenge Map Pack, which includes The Joker's Carnival Challenge Map, the Iceberg Lounge Challenge Map, and a brand new invisible predator challenge map, The Batcave. The Challenge Map Pack is available for 240 Microsoft Points or £2.39 on PSN and Games for Windows Marketplace.
ORIGINAL STORY: Rocksteady will tomorrow release a new skin for Batman: Arkham City free of charge.
The Batman Inc. Batsuit skin launches on Xbox Live Marketplace, PlayStation Network and Games for Windows Marketplace tomorrow and you can download it for zero pence.
It's a thank you from Rocksteady to the fans, game director Sefton Hill wrote on the Batman: Arkham City website.
"We have had an amazing release of Batman: Arkham City and we wanted to thank you all for your incredible support before, during and after the game's release," he said.
Rocksteady has also revealed a cheat code which enables you to play using any alternate skin without having to complete the full game.
The code is: Left, Left, Down, Down, Left, Left, Right, Up, Up, Down.
Input the code on the main menu screen, after you have selected your save slot. You get audio confirmation after you successfully input the code, and when you continue your game you will get the option to select your favourite skin.