Rockstar's new Humble Bundle for PC includes GTA, Max Payne, Bully, LA Noire and Manhunt
Houser bout that?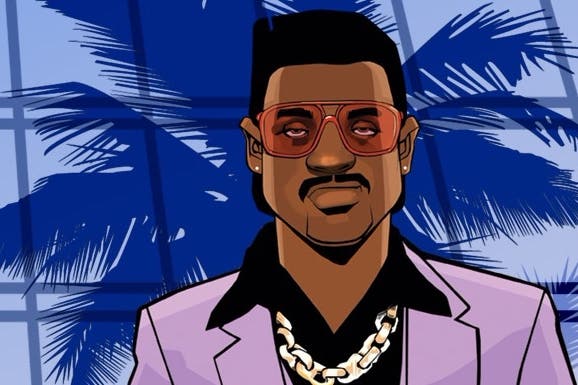 There's a new Humble Bundle in town, and it brings together the many and varied delights of Rockstar Games, including Manhunt, Grand Theft Auto, Bully, and Max Payne.
The new Rockstar Humble Bundle, to give it its official, wholly unsurprising name, features three different price tiers, each higher tier netting you more and more games. All titles, incidentally, are redeemable on Steam.
Fork over $1 USD (around 70p), and you'll receive Max Payne, Grand Theft Auto III, Grand Theft Auto Vice City, and Manhunt. Pay more than the current average of $9.17 (that's around £6.50), and you can add Bully: Scholarship Edition, Grand Theft Auto San Andreas, LA Noire, and Max Payne 2 to your burgeoning collection.
Here's a trailer for Vice City on mobile, which I'm mainly including for the music.
Finally, if you're willing to splurge on the highest, $15 dollar price tier (that's around £10.60), you'll receive Grand Theft Auto IV, Grand Theft Auto: Episodes from Liberty City, the LA Noire DLC Bundle, and Max Payne 3 on top of everything else. By which point, in terms of playtime requirements at least, you'll never need to buy another video game again.
Should you fancy expanding your PC collection with some bona fide classics - and potentially donate a bit to the Rainforest Alliance in the process - you've got two weeks to do so, with the Rockstar Humble Bundle deal coming to an close on Tuesday February 13th.