Rockstar working on a fix for GTA Online lost progress issues
UPDATE: Rockstar issues warning on character creation.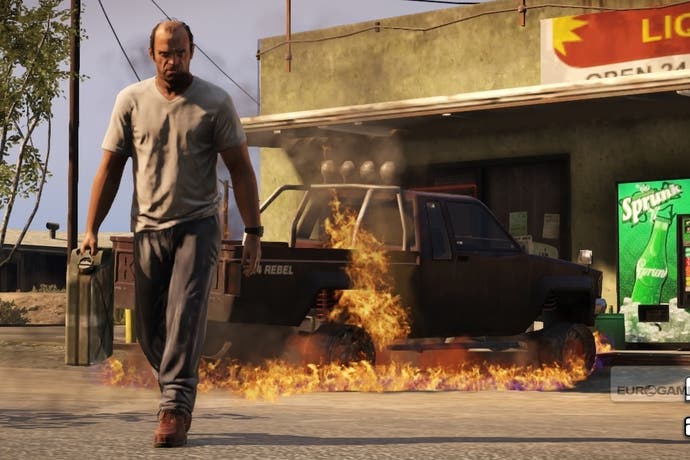 UPDATE: Rockstar has issued a warning to GTA Online players about character creation.
An update published today, 8th October, warns those who have lost characters not to create a new character in the empty slot where your character should be.
"If you have previously created a character but see an empty character selection screen when entering GTA Online, please back out to GTA 5 Story Mode and try re-entering GTA Online through the pause menu (repeat or wait until Rockstar cloud servers are back up)," Rockstar advised.
"Do not create a new character in the empty slot where your character should be."
ORIGINAL STORY: After a tumultuous week that saw GTA Online unplayable for many, Rockstar reckons it has the game's launch issues under control.
In an update issued last night Rockstar said it had dealt with instability on both versions of the game. This after publishing title updates late last week.
But players continue to report issues with lost characters, items, apartments, cars and in-game money. Rockstar said "we have not forgotten" about players who have suffered lost progress, and was investigating.
"We are continuing to investigate the causes of the lost progress and what can be done to minimize the impact until a permanent fix is in place," Rockstar said. "Also, we have not forgotten about the requests for restoration. We are in the process of determining the options for addressing the issues for those players who have been affected."
Rockstar has issued advice on how to avoid losing progress. When exiting GTA Online, pause the game and choose to return to single-player, thus triggering a save. If you buy items and immediately turn the console off or exit through the console's system menus, items may not be saved, Rockstar warned.
Also, Rockstar asked players not to use the "Retry" button after receiving the message: "Rockstar Cloud Servers are unavailable." Doing so may result in loss of character data.
If the servers are unavailable, exit to GTA 5 Story Mode and trying entering GTA Online again through the Pause menu in Story Mode.