Rockstar sacrifices Grand Theft Auto 4 multiplayer to solve Steam woes
And it's now coming to the Rockstar Games Launcher.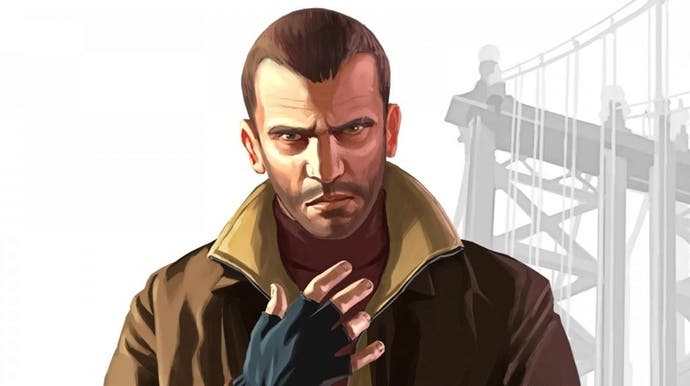 We've finally heard some news about Grand Theft Auto 4's place on the Steam Store today, but I'm afraid to say it's decidedly mixed, as Rockstar has announced it will return at the cost of multiplayer on PC platforms.
Why on earth is this happening? Last month Grand Theft Auto 4 was delisted on Steam thanks to its reliance on the Games for Windows Live platform. Rockstar explained to USgamer it was unable to "generate the additional keys needed to continue selling the current version of the game", as Microsoft had officially ended support for Games for Windows Live.
To solve the problem, Rockstar has now decided it will replace all versions of Grand Theft Auto 4 and Grand Theft Auto: Episodes from Liberty City with Grand Theft Auto 4: Complete Edition "wherever it is currently digitally available", including Steam and the Rockstar Games Launcher. As a result of the problems with Games for Windows Live, multiplayer mode and leaderboards will no longer be available in Grand Theft Auto 4: Complete Edition. Sounds a bit incomplete to me, really, but here we are.
Along with the loss of multiplayer, some radio stations from Episodes from Liberty City will become temporarily unavailable: including RamJam FM, Self-Actualization FM, and Vice City FM.
The change is happening on 19th March, and everyone with a pre-existing copy of GTA 4 on Steam will have it updated to (or installed as) GTA 4: Complete Edition when connected to the internet. Those who bought a physical version of GTA 4, meanwhile, will be able to get the update by entering the key on the back of the box. The unfortunate souls who activated theirs through Games for Windows Live, meanwhile, will have to create or link a Social Club account to update to the new edition - and creating accounts now has to be done outside the game on Microsoft's website. Rockstar has also assured players that all current save files will be compatible with Complete Edition. If you want to figure out the update size files for each version, you'll find the details on the GTA 4 Steam page.
It seems like a drastic measure to get the game relisted on Steam, but the tech problems are perhaps unsurprising given GTA 4 is now 12 years old - and at least some players will get a free upgrade to GTA 4: Complete Edition. Still, GTA 4 was seen by the community as the first to bring a fully-fleshed out multiplayer experience, so it's certainly a bittersweet moment.
Also, I guess we now know GTA 4 is finally coming to the Rockstar Games Launcher, where it has previously been unavailable. Yay?