Rocket League's basketball-themed Dunk House debuts in April
UPDATE: Drops next week.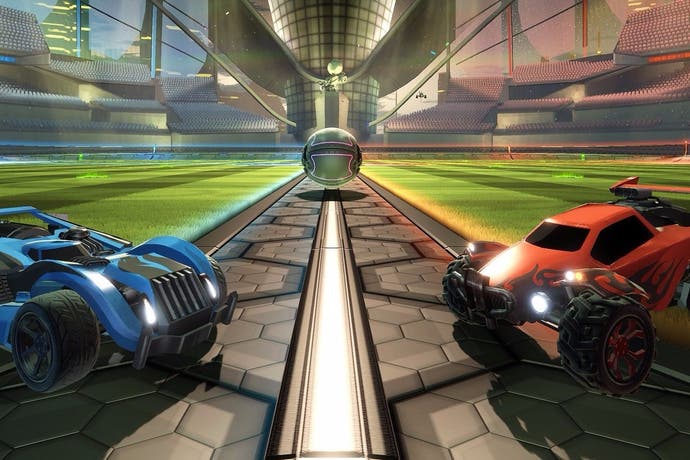 ORIGINAL STORY 21/4/16: Rocket League's new basketball-themed mode will arrive next Tuesday on 26th April.
Previously referred to as Dunk House, and now simply as Hoops, the addition will arrive free of charge.
It will come accompanied by a fresh paid-for DLC option - the NBA Flag Pack. It is set to contain 30 new flags for $2 - likely around £1.40.
ORIGINAL STORY 30/3/16: Rocket League, the game where FIFA meets cars, is adding a new mode.
This time around it's cars and basketball.
As you might expect, Psyonix's fresh Dunk House mode requires players to score goals - or points - via an aerial hoop.
Happily, the new mode is being added to the game for free, along with a fresh map to play it on.
Rocket League has racked up more than 12m downloads since its launch last year (although 8m of those were when it was a free PlayStation Plus title). Still, with the help of its new Xbox One version and its various add-ons (such as the Back to the Future and Batmobile cars) it has now raked in more than $70m (it cost $2m to make).