Rocket League in a box costs £35 on Nintendo Switch
Due to "the reality of the Switch's increased cartridge manufacturing costs".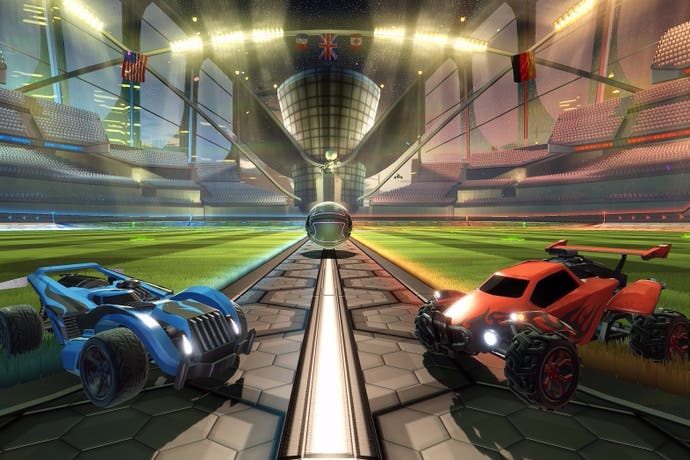 Rocket League's physical version will launch in the UK on 26th January priced £35 - far higher than on other platforms.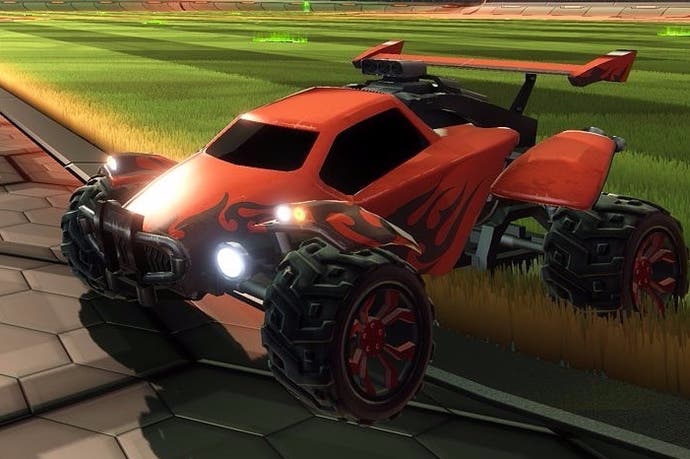 In North America it will arrive a little earlier, on 16th January, for $40.
Online, you can pick up a boxed copy of Rocket League on PlayStation 4 and Xbox One for £19.99. This is for the Collector's Edition which contains various DLC cars - the same version as launching on Switch.
A download copy on Steam without any DLC costs £14.99.
So, why £35?
"As many of you have likely noticed, the MSRP for Rocket League Collector's Edition is $10 more on Nintendo Switch than the same version on other platforms," developer Pysonix wrote in a new blog post.
"As much as we tried to keep the retail price down, the reality of the Switch's increased cartridge manufacturing costs meant that the MSRP had to be higher as well. That said, we are still VERY confident that players who join us from the retail side will get plenty of enjoyment from what Rocket League has to offer and we look forward to welcoming them to the community next month!"
Included in the Nintendo Switch Collector's Edition you'll get the Supersonic Fury DLC Pack, Revenge of the Battle-Cars DLC Pack, Chaos Run DLC Pack, Aftershock DLC Car, Marauder DLC Car, Esper DLC Car, Masamune DLC Car, customisation items inspired by DC Comics' The Flash and an art print.
It's far from the first time we've seen a multiplatform game arrive on Switch with a higher price point. Earlier this year, we looked at the phenomenon and what developers can do to avoid it.