Rocket League gets free Portal DLC tomorrow
Of course there's cake.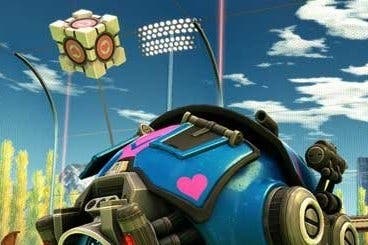 Everyone's favourite football car game Rocket League is about to get an infusion of new technology courtesy of Aperture Science.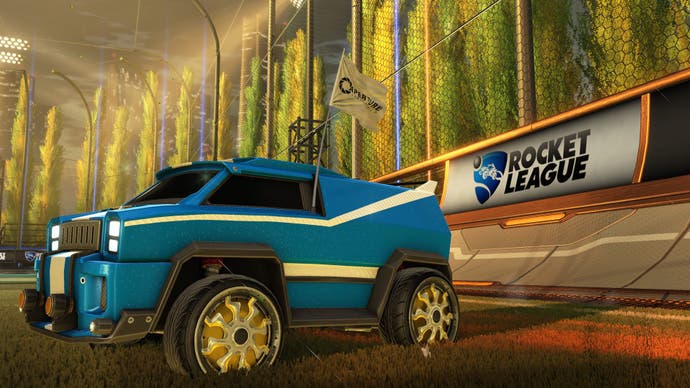 Portal-powered cosmetic items are due to arrive for free in the game tomorrow, 1st December, in collaboration with Valve.
Naturally, there is a cake hat for your car.
You can also get an Aperture Laboratories antenna, along with cake sticker, Companion Cube, Personality Core and PotatOS antennas.
Finally, you will also be able to turn your car's rocket trail into conversion gel (beige), propulsion gel (orange) or repulsion gel (blue).
All of the items have a chance at unlocking when you complete matches - and there's no price for any of it.
Valve has been a little more open with its Portal license of late, and allowed the franchise to feature in Lego Dimensions. There's even a Chell Lego figure now, too.