Rocket League's free match mutators DLC is out now
Includes Fallout-themed antennae.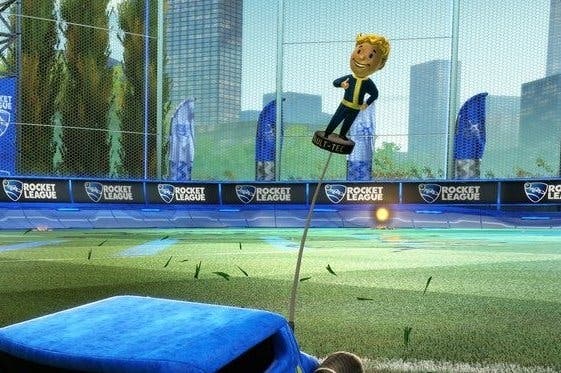 Rocket League's free match mutators DLC update has arrived including a huge host of new options.
You can now toggle various settings, like making the ball lightweight in Beach Ball, extra bouncy in Pinball, or slowing down time before impacting the ball in Time Warp. Custom Mutator settings are now available in both Exhibition and Private Matches, and Mutator Mashup, a randomised mode, has been added to Unranked Playlist menu.
You can also turn off weather effects and XP titles should you desire.
Furthermore, there are now 13 new antennas celebrating other video games developer Psyonix are fans of. These include Fallout, Oddworld, Driveclub and Unreal Tournament.
Take a gander at the timely fallout antennae below and you can read the full patch notes on Rocket League's official site.