Rock Band Blitz to be removed from digital stores
Rock in Peace.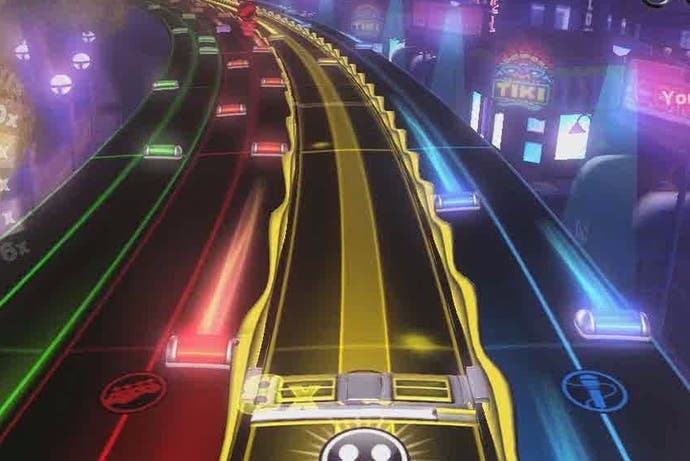 Rock Band Blitz will be delisted from digital stores at the end of the month.
In the post on the Rock Band forum, developer Harmonix said the 2012 download title would be removed from the PlayStation Store and the Xbox Live Marketplace on or before 28th August.
Unlike the other games in the Rock Band series, Rock Band Blitz is played with a traditional control rather than plastic instruments. This was thought to lessen the cost of entry for players, who didn't have to buy the additional equipment for the rhythm game. Dan Whitehead strummed up a 7/10 in our Rock Band Blitz review.
The delisting comes as no surprise. Harmonix has gradually removed content from Rock Band Blitz, primarily due to music licences expiring. This is a common beast for certain games, often resulting in their removal from digital shops rather than extending the licence. Last month, Tony Hawk's Pro Skater HD was removed from Steam for the same reason.
It doesn't help Rock Band Blitz isn't backward compatible. But don't fret! All 25 songs on the Rock Band Blitz soundtrack can be moved over to Rock Band 4 at no additional charge, as long as you own the game. Otherwise, you can buy the tracks individually in the Rock Band Music Store, as "those versions will remain up until further notice".
If you have bought Rock Band Blitz, you will still be able to download it after it disappears. If not, grab it while you have the chance.