Rock Band 4 finally lets European PS4 users export tracks from RB3
Songs from older games coming in January.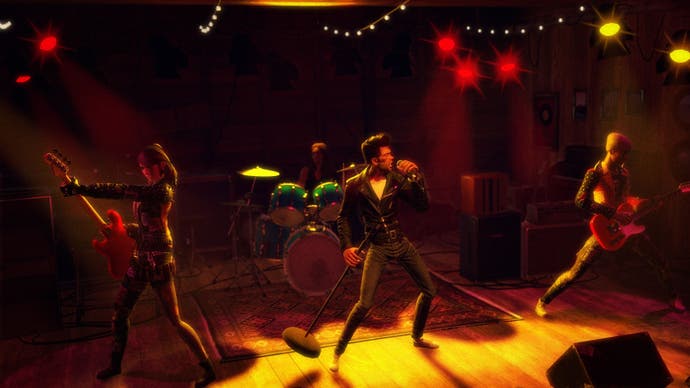 European Rock Band 4 users on PS4 finally have the ability to export the on-disc Rock Band 3 tracks into Harmonix's latest rhythm game.
The option to do so on Xbox consoles was added last week.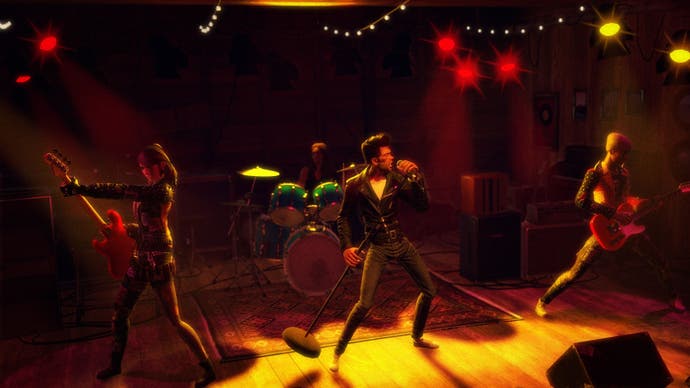 Harmonix has offered the following instructions on how to migrate your songs from Xbox 360 to Xbox One as well as PS3 to PS4:
Start Rock Band 4.
Navigate to "Get More Songs".
Scroll down to the new tab, "Exports".
Select "Rock Band 3".
Select "RB3 Disc Export Pack".
If you have been verified, you will be taken through to a first-party purchase screen to complete the Rock Band 3 export.
Once you have purchased the export pack, you should see a confirmation screen that you have successfully purchased the Rock Band 3 export pack. You'll now be able to download the export just like you would for any other piece of content. [Note: On PS4 you'll have to download each individual single from the pack of 83 tracks. Press the white arrow located next to each track to begin the download process.]
Once complete, navigate to your song library. The exported Rock Band 3 tracks should be available in your song library to play! Be sure to restart Rock Band 4 if you do not see your recently downloaded tracks in-game immediately.
Since the PS4 version requires you to download each song individually, it's worth noting that you don't have to do this all at once. You can always cherry-pick the tunes you want from the game's "add-ons" menu.
Migrating content between console generations costs $14.99 as you need to buy the Rock Band 3 export pack.
Harmonix noted on its official blog yesterday that it's aiming to add the export option to retrieve songs from Rock Band, Rock Band 2 and Lego Rock Band in January.