Rising Star Games announces 2012 release schedule
Harvest Moon, Bit.Trip., Rune Factory receive vague release windows.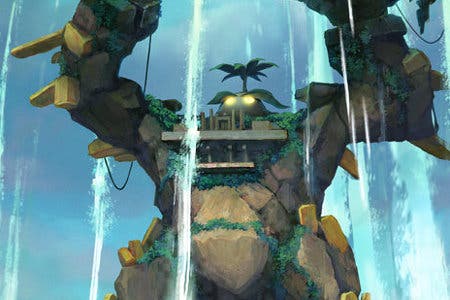 Japanese import publisher Rising Star Games has announced a bustling 2012 release schedule for Europe, with an increased emphasis on 3DS games.
Rising Star confirmed it would handle publishing duties for five 3DS titles this year, including retro rhythm title Bit.Trip Saga and the latest Harvest Moon farming sim games.
Rune Factory Oceans, the latest chapter of Harvest Moon's spin-off RPG series, will also arrive. But the PlayStation 3 and Wii game will only launch in Europe on PS3.
Also granted a European passport: Bit.Trip compilation disc Bit.Trip Complete for Wii and the previously confirmed Cave shoot-'em-up Akai Katana.
The full release schedule lies below.
Q1 2012
Bit.Trip Complete (Wii)
Bit.Trip Saga (3DS)
Cradle of Persia (DS)
Q2 2012
Super Black Bass 3D (3DS)
Cradle of Rome 2 (3DS)
Akai Katana (360)
Tofu Collection (DS)
Rune Factory Oceans (PS3)
2012
Harvest Moon: The Tale of Two Towns (DS/3DS)
Shifting World (3DS)
Way of the Samurai 4 (PS3)