Here's Ring Fit Adventure for less than £50
A great price for Nintendo's exercise RPG hybrid.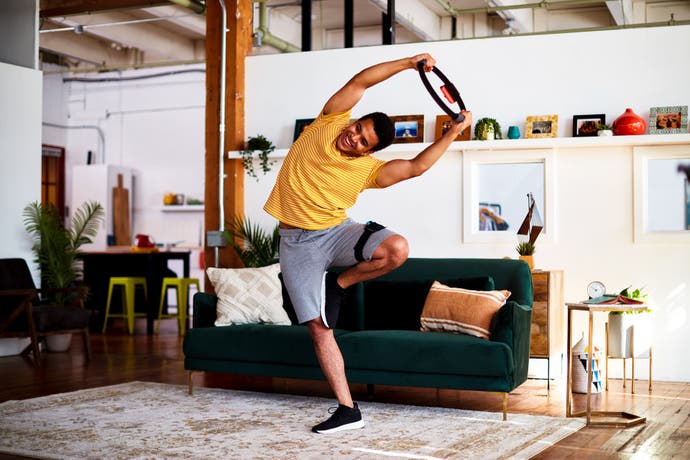 If you're not ready to pop back to the gym just yet and want to continue your workout from the living room with Ring Fit Adventure, Amazon now has one of the best prices we've seen for Nintendo's quirky at-home exercise RPG.
When Martin reviewed Ring Fit Adventure he found it to be "pure Nintendo magic". While you can expect to spend a good amount of time jogging on the spot and mucking about with a pilates ring to biff monsters on the head, there's also an assortment of mini-games to keep things varied. Throughout, your results are tracked with experience points and leaderboards to give those that enjoy it a satisfying sense of progression or competition after every session.
Right now you can pick up a copy of the game for £47.20. It would usually set you back at least somewhere around the £60 mark.
Amazon is also running an offering where you pair it up with a 12 Month Nintendo Switch Online Membership for about the original price of Ring Fit alone.
While it's cheaper than Sony and Microsoft's membership offerings, with Switch Online you get access to useful features such as online multiplayer and cloud saves. There's also a library of classic NES and SNES games you can dip into, including the likes of Super Metroid, A Link to the Past and Super Mario Bros.
This deal can be even sweeter if you're recently received an email or notification from Amazon about a pair of discount coupons. With these codes, you can save an extra £5 or £10 off the price of this - or any order, for that matter!
You can also browse through many more of the best Nintendo Switch deals at any time right here or do give Jelly Deals a follow on Twitter for regular updates on all the top offers every week day.