Rift dev Trion and Crytek confirm plans to bring F2P FPS Warface to the West
Bang bang bang.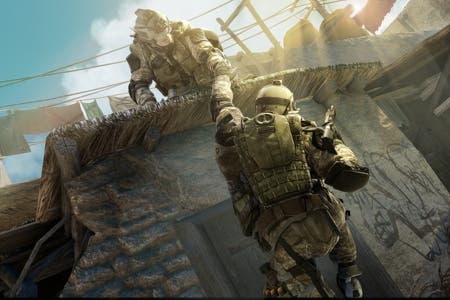 Rift developer Trion Worlds and Crysis developer Crytek have confirmed plans to release free-to-play online FPS Warface in the West.
The game will launch in the US, Europe, Turkey, Australia and New Zealand on the PC through Crytek's GFACE platform and Trion's online platform, codenamed Red Door.
Crytek boss Cevat Yerli said: "Trion is the company spearheading a revolution in gaming through delivering premium online games across big genres powered by a proven, cutting edge platform.
"The combination of this platform, GFACE and Warface shows Crytek's commitment to finding innovative new ways to bring superior gaming experiences and AAA titles to gamers. That's why we are creating strong strategic alliances with the best online publishers across the world."
Warface is live in Russia and enjoys more than two million registered users. Crytek Kiev developed, using CryEngine 3 to make it triple-A shiny. There are co-op missions and class-based PVP. No release time frame was mentioned.