The creator of Rez is about to take on Tetris in an all-new PSVR game
Tetris Effect coming to PS4 and PSVR later this year.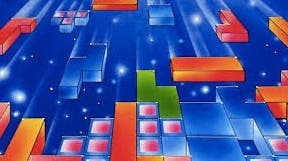 Enhance Games, the studio founded by Rez creator Tetsuya Mizuguchi, has just announced it'll be taking on the iconic puzzle game Tetris in an all-new game coming to PS4 and PSVR later this year.
Dubbed Tetris Effect, it's a new spin on Alexey Pajitnov's classic that'll feature 30 different stages, all complete with their own music and visual style, while an all-new 'Zone' mechanic lets players stop time to get themselves out of tricky situations. It's playable in PlayStation VR, and also on regular displays with support for 4K televisions on PlayStation 4 Pro. Also returning will be vintage Tetris modes such as Marathon, Sprint and Ultra.
Yes, it's just more Tetris, but it's Mizuguchi does Tetris. The former Sega designer has a bit of flair when it comes to things like this, and the last time he dabbled with VR, with Rez Infinite, it was something truly special indeed. There's no concrete release date for Tetris Effect - which takes its name from the phenomenon whereby people play the game so much their thoughts begin to be dominated by tetrominos - beyond this autumn.