Retrospective: The Good Old Days
Games for the hard of spending.
Bit of a twist for this week's retrospective. Rather than focusing on a single title, we've allowed former Retro Gamer editor Martyn Carroll to get all misty-eyed as he recalls a particular era in gaming history. If phrases like Knight Tyme and Kikstart 2 mean anything at all to you, polish those rose-tinted glasses and read on.
I was really thin at high school. No weight on me. I'd love to say this was because I was always outdoors, riding bikes and building bivouacs. The truth was that I spent far too many hours indoors, playing games on my ZX Spectrum, pasty-faced and oblivious to the benefits of Vitamin D.
The reason I was thin was because of games. You see, full-price games were expensive and I was only able to afford them following Christmases and birthdays. This obviously wasn't ideal.
Surprisingly, the answer did not lie with piracy. C90 tapes packed with games regularly did the rounds at school, but in my experience homemade copies rarely worked. There was nothing more annoying that waiting 10 minutes for a game to load only for it to crap out at the last second.
Then, in the mid-eighties, the solution for my gaming drought turned up in the most unexpected of places - the local newsagent. I went in to pick up the latest issue of Sinclair User magazine and there, by the counter, had appeared a spinning rack filled with blister-packed games from a new company called Mastertronic.
There were titles for the Commodore VIC-20, the Commodore 64, the BBC Micro, something called the Dragon 32, and - yes! - the Spectrum. Back then this was akin to discovering digital distribution. I could buy games straight from the local shop rather then catching a bus into town or waiting for mail order companies to meet their frankly ridiculous '28 day delivery' promise.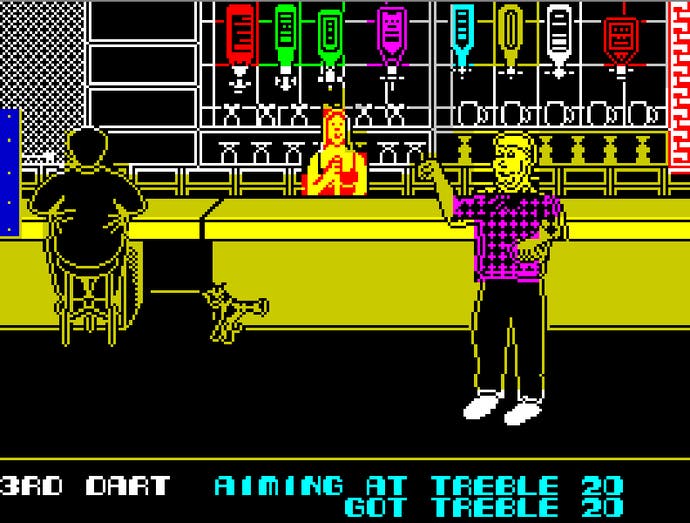 But the best bit was the price. All of these games were yours for just £1.99 a pop. This was a quarter, perhaps even a fifth of what you'd pay for a full price release. This was the rule book getting ripped up. This was revolution!
And this was the reason why I was skinny at school, but more on that in a minute.
Over the next few years the budget game market went mental. Mastertronic's games began to appear in convenience stores, video shops, petrol stations - basically any building where people bought stuff.
Other publishers quickly moved in. British Telecom released budget games through its Firebird Silver range, while Richard and David Darling, two teenage brothers who'd wrote a number of hits for Mastertronic, launched their own budget games company called Codemasters.
Ocean, US Gold and Elite Systems also got in on the act with their own low-cost labels, although in most cases they used them to re-release games that had previously retailed at full price - great if you couldn't afford a game first time around.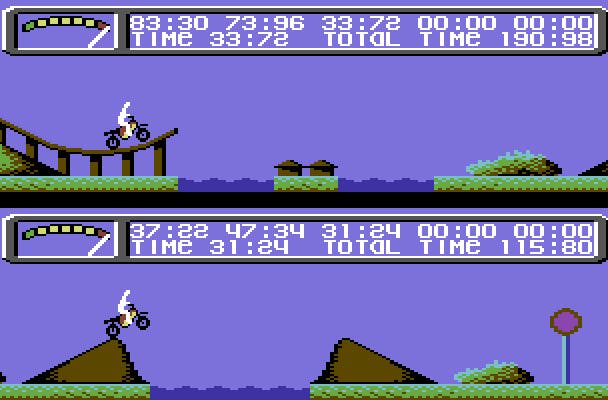 The budget model wasn't just about games at pocket money prices. Frequency played a huge part too. Whereas full price publishers might release one title a month, the budget guys were banging out several titles every week.
In 1987, Mastertronic alone released 267 games across 11 different formats. This meant that every time you went into your newsagent or wherever, there would be new games on the rack.
Magazines often couldn't keep up with the sheer number of new releases and as such, reviews wouldn't appear until weeks later (if at all). This meant buying games 'blind', based only on the cover-art and the blurb on the back of the box.
Or in the case of Codemasters, the hilarious "ABSOLUTELY FANTASTIC!" inlay quotes usually made by David Darling himself. (For the record, David, I would still like to know what colour the sky was in your world when you described the shameful Twin Turbo V8 as "Amazingly playable, just like real performance car driving!").