Resogun's free update adds co-op play, spaceship editor
Ships today.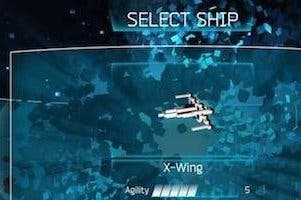 PlayStation 4 launch title Resogun has been updated today with a helping of extra content. The patch introduces local co-op to the game, with scores, multipliers, lives and items shared between players to allow for huge scores.
A ship editor has also been introduced, allowing you to create your own voxel-based vessels. Want to have TIE-Fighters and X-Wings in your game? Now you can.
Extra PlayStation Trophies, leaderboards, a hall of fame, plus tweaks and bug-fixes are among the other changes. You can read the full list below, courtesy of developer Housemarque's blog.
Fixes & Changes
Compare your current score live against friends/global/your best score
Ship Editor and custom ships added
Local co-op now works differently, score, multiplier, lives and items are shared
Leaderboards reset
Added Hero Hall of Fame
Added 3D ship preview in menus
Updated leaderboard layout
Added support for moving and shooting with directional buttons and action buttons
Gameplay tweaks
New weapons balance
Added 11 new trophies
Fixed a rare case where the Humanist trophy would not unlock
Fixed an issue where an incorrect flag would be shown in the leaderboards
Fixed other minor stuff we forgot to write down
Leaderboards now support more than 100 friends
See statistics, scores, friend updates and more on the news ticker
Updated co-op lobby
Updated leaderboard layout
Added support for moving and shooting with directional buttons and action buttons
Added an option to toggle vibration on/off
Added an option to change HUD opacity
Added game statistics tracking
Added new and improved Game Over screen
Added Weekly and Monthly leaderboards
Added country leaderboards
Added session time to leaderboard entries
Added support for real names
Minor UI tweaks