Resident Evil: Revelations should have number in title - producer
Wanted to "remove any dissatisfaction from before".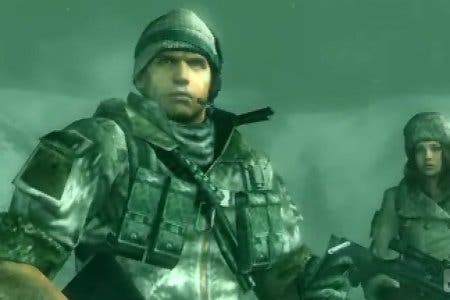 Resident Evil: Revelations should have been a numbered release to promote the fact it is a "full-on" Resident Evil game and not another spin-off, its producer has admitted.
In other words, Resident Evil: Revelations would have been Resident Evil 6. It would also have had that logo.
"Maybe I shouldn't say this, but looking at the finished game makes me think why we didn't slap a number on the title," Revelations producer Masachika Kawata said in a new Iwata Asks interview.
"It's a true-as-can-be Resident Evil game from head to toe, so please enjoy it."
While praising Resident Evil 4, Kawata explained that the Revelations team wished to "remove any dissatisfaction from before".
The series' last numbered release, Resident Evil 5, received a lukewarm reaction from fans and critics alike.
"The first thing I thought was I wanted to make a full-on Resident Evil game rather than just port the series into a handheld system and set that as my goal," Kawata added.
"Another thing was that, whereas Resident Evil 4 had changed the model for the series of the numbering titles from there on out, I wanted to get back to the origins of the series by returning the direction to its horror roots. We created a team that could create a truly frightening Resident Evil."