Resident Evil 7 - Final boss fight
A complete walkthrough and guide to each area in Capcom's survival horror adventure.
This is it - Resident Evil 7's final boss fight and the game's finale. Following on from the Swamp, Salt Mine and Lab, this is a short but sweet area that remixes some rather familiar settings.
If you're after help for parts of the game, consult our complete Resident Evil 7 walkthrough and guide.
Return to the Guest House
Now you're back in the Guest House basement, round the central column, and shoot the Mr Everywhere statue on the shelf before heading into the Storage room with the sofa.
You now need to explore the house, triggering flashbacks (which despite what they may seem, will not harm you). After a flashback in the Storage room, go left and up the stairs to Old House F1. Next, go through the hallway by the stairs and up to the Attic, then down through the Kitchen to the Back Door.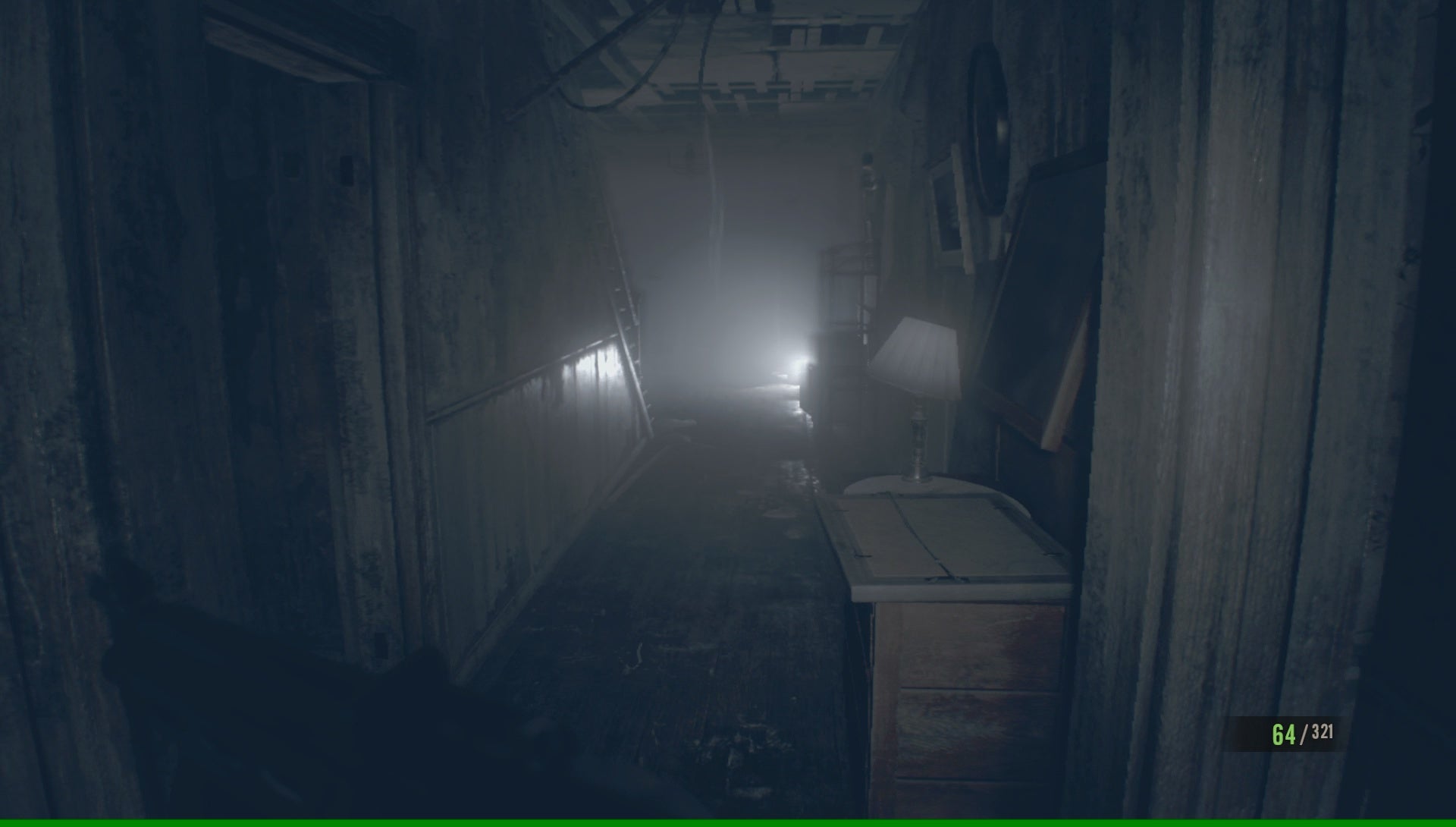 Return through the house to the Living Room, when after another flashback, the house will start to shake. Head to the Attic again.
In the Attic, to get close to her, you have to guard (left bumper / L1) to protect yourself against the blast. It'll happen every few seconds, shortly after she moves or says something, but it's best to pre-empt it a little to be safe. Between blasts, slowly advance forward until you're next to her. When you get close enough, a cutscene will begin.
---
Want more help? Our Resident Evil 7 walkthrough provides step-by-step instructions on how to survive the main story, as well as finding the Shotgun, Grenade Launcher and the game's many Lockpicks and Treasure Photos. Meanwhile, our Antique Coins locations, Mr Everywhere statue locations and File locations lists will help you find every available collectible on Normal and Easy difficulties.
---
Resident Evil 7's final boss fight
This battle essentially has you unload everything you have into her during this first phase before she gets too close and swallows you whole. If you die, then you have the chance to manage your inventory and get out your most potent weaponry. Back against the wall and unload what you have - if you have the 44 MAG, then that'll be most useful here.
Afterwards, you're pushed out the house and a scripted sequence begins. Fire at her head whenever you can (we used a Machine Gun and it worked fine) and eventually you'll be prompted to use a more powerful weapon laying on the ground.
Grab it, unload it at her face even if it's blocked by tentacles, and the battle will be over. Enjoy the ending!