Resident Evil 4 Ultimate HD Edition announced for PC
Now in 60 frames per second.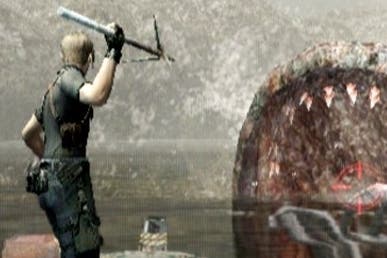 Surprise! Capcom has announced yet another re-release of Resident Evil 4 - Shinji Mikami's masterpiece of survival horror which remains the series' highpoint.
The Ultimate HD Edition for PC features 60 frames per second gameplay for the first time and the "highest visual fidelity ever" for the nine-year-old game.
A physical version will be available in Europe, while a digital version will be released worldwide via Steam, priced £14.99.
Pre-purchasing the download will net you an 80-page art book and 60-track digital soundtrack, which is also included with physical copies.
Support for Steam Achievements, Trading Cards and leaderboards will also be included.
The Ultimate HD Edition should contain all previous bonus content too, such as the Ada-centric bonus chapter Separate Ways. Let's hope Capcom has finally bothered to remake the cut-scenes from the mode's original PS2 version.
Resident Evil 4 has seen numerous re-releases since its original GameCube launch in 2005 - first for PS2, then a basic port for PC. iOS versions followed (avoid them) and most recently the game was ported to Xbox Live Arcade and PlayStation Network, which turned out mostly fine. The game's best version arguably remains its Wii release - it contains all the extras of the PS2 version plus lightgun-style Wii Remote controls.