Resident Evil 2's free Ghost Survivors DLC is out this week
New characters! New zombies! More!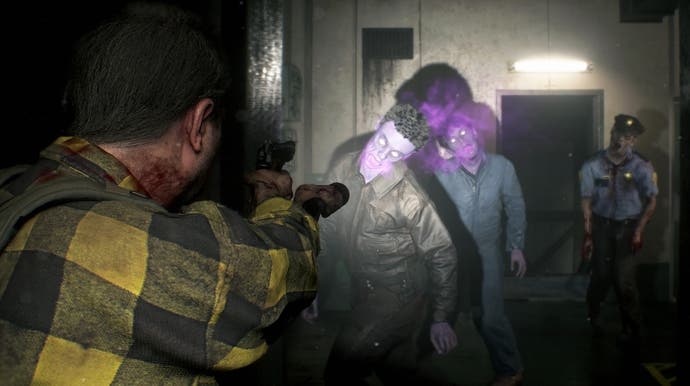 Resident Evil 2's free Ghost Survivors DLC arrives on February 15th, Capcom has announced.
Ghost Survivors, if you missed the original reveal, takes the form of three 'what if' stories built around characters you meet during Resident Evil 2's main campaign. In a new post on the PlayStation Blog, Capcom likens Ghost Survivors to Resident Evil 2's infamous The 4th Survivor and Tofu Survivor modes, but rather than guiding Hunk or an errant bit of soya through Racoon City, you'll step into the shoes of three characters that, in canon terms at least, never survived the zombie outbreak.
There are, however, some major differences between Resident Evil 2's classic Survivor modes and the new Ghost Survivor campaigns. For starters, while Tofu and 4th Survivor limit players to weapons provided at the outset, it's possible to collect new equipment throughout the three new modes. Don't expect to find them strewn around the environment though; items can only be acquired by defeating backpack zombies or by raiding vending machines.
Be warned that the next two paragraphs could be considered spoilers regarding the fate of certain secondary characters if you haven't already finished the main campaign.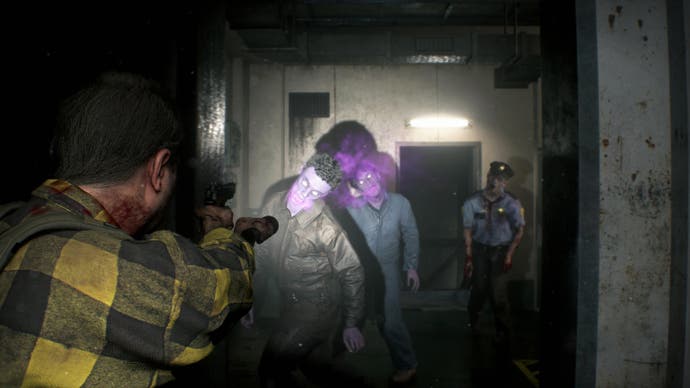 In No Time to Mourn, players take on the role of Robert Kendo, proprietor of the Gun Shop Kendo. After receiving a message from a helicopter-owning friend, Kendo gathers up all the weapons he can before heading out into Racoon City. The twist in this campaign, however, is the arrival of a new type of poisonous zombie. Meanwhile, playing as Katherine Warren, the mayor's daughter, in Runaway, sees the streets populated by "a strangely mutated type of zombie that can only be stopped with particularly powerful ammunition."
Lastly, players take on the role of USS agent Ghost in the Forgotten Soldier campaign. According to Capcom, "This especially challenging scenario will put even The 4th Survivor veterans to the test", and it introduces new armoured zombie hordes.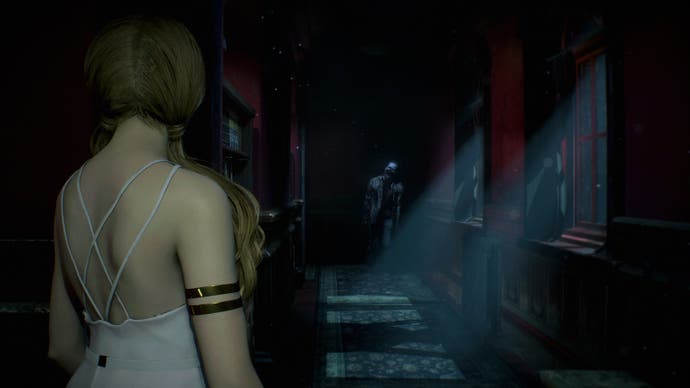 The free The Ghost Survivors update is also said to bring new achievements and "fun new challenges". Completing these unlocks character accessories including "a tiger mask, a cuddly raccoon that sits on your character's head, and more".
Ghost Survivors will be available to download on on February 15th.