Resident Evil 2, 3 released on EU PlayStation Store
Jak and Daxter! Killzone 3 multiplayer! FIFA Street demo!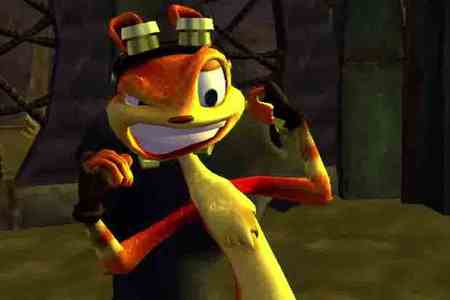 PlayStation 1 Classics Resident Evil 2 and 3 will be available to download on the EU PlayStation Store from today.
Each costs £7.99, while PlayStation Plus members get both free for one week.
Like your shooting more up to date? Killzone 3's multiplayer portion is available for everyone to try. You can test the online shooter for free until you reach the rank of Sergeant I. Playing further will cost you £11.99, although Plus members receive a half price discount.
PS3 gamers get The Jak and Daxter Trilogy to download for £29.99, or individual Jak games for £11.99.
Free demos for FIFA Street and Naruto Shippuden: Ultimate Ninja Storm Generations will also be available.
New PS3 DLC includes Subject 16-centric Assassin's Creed: Revelations add-on The Lost Archive and a vampire-themed expansion for Saints Row: The Third.
The full listing lies below, courtesy of the EU PlayStation blog.
PS3 Games
Bioshock 2 - £14.99
Choplifter HD - £7.99 (Free trial available)
Jak & Daxter: The Precursor Legacy - £11.99
Jak 3 - £11.99
Jak II: Renegade - £11.99
Killzone 3: Multiplayer - £11.99 (Free trial available)
The Jak and Daxter Trilogy - £29.99
Resident Evil 3 - £7.99
PS3 Demos
FIFA Street
Naruto Shippuden: Ultimate Ninja Storm Generations
Resident Evil 3 - £7.99
PS3 Add-ons
Assassin's Creed: Revelations: The Lost Archive - £7.99
BlazBlue: Continuum Shift Extend (also separately available for Vita): System Voice Arrange Noel Type A, B - £4.79, System Voice Arrange Rachel Type A, B - £4.79
Elevator Action: Additional Stages 2 - £1.59
Final Fantasy 13-2: Sazh - Heads or Tails? - £2.99
Hyperdimension Neptunia MK2: Nepgear'S Smart Cat Set - £0.79, Uni's Cop Set - £0.79, Rom's Ribbon Set - £0.79, Ram's Ribbon Set - £0.79, Neptune's Harisen Fan - £0.79, Cat Ears Set - £0.79, Compile Heart Processor Set - £0.79, Histoire's Rations - Free, Search Eye - £1.49, Dowsing Rod - £0.79
NeverDead: NeverDead Extension pack Vol.02 - £3.19
Motorstorm RC (also cross compatible with Vita): Elite Bundle I - £0.79, (Includes the following content, also available separately), Elite Big Rig - "Patriot 80" - £0.21, Elite Racing Truck - "Voodoo Iguana" - £0.21, Elite Monster Truck - "Lunar-Tec Wendigo" - £0.21, Elite Buggy - "Humbler Diablo" - £0.21,
Rock Band 3: Huey Lewis And The News Pack 01 - £2.49 (Includes the following content, also available separately), Do You Believe In Love - £0.99, The Heart Of Rock & Roll - £0.99, I Want A New Drug - £0.99
Rock Band Network: Beer!! - Psychostick - £0.99, Bullet - Drugstore Fanatics - £0.59, Can 'O Salt (Remix) - dB soundworks - £0.59, Diamond Eyes - Rishloo - £0.59, Fists Fall - Otep - £0.99
Saints Row The Third: Bloodsucker Pack - £1.19
Soul Calibur 5: Music Pack 5 - £1.59, Trendy Customization Equipment - £1.59
TRON: Evolution: Multiplayer Map Pack - £3.99
Resident Evil 3 - £7.99
PS1 Classics
Resident Evil 2 - £7.99
Resident Evil 3 - £7.99
PS2 Classics
BCV: Battle Construction Vehicles - £3.99
Leaderboard Golf - £3.99
Stock Car Crash - £3.99
The Cue Academy: Snooker/Pool/Billiards - £3.99
The Seed - £3.99
Ultimate Mind Games - £3.99
WWII: Soldier - £3.99
PSP Games
Disney Pixar Cars 2 - £11.99
Persona 2: Innocent Sin - £27.99
Persona 2: Innocent Sin/Persona 3 Portable (Bundle) - £39.99
Resident Evil 3 - £7.99