Report: Sony stopped Bungie's plans to add cross-platform character transfer to Destiny 2
"We want people to associate Destiny with PS4 even if that means screwing over other players."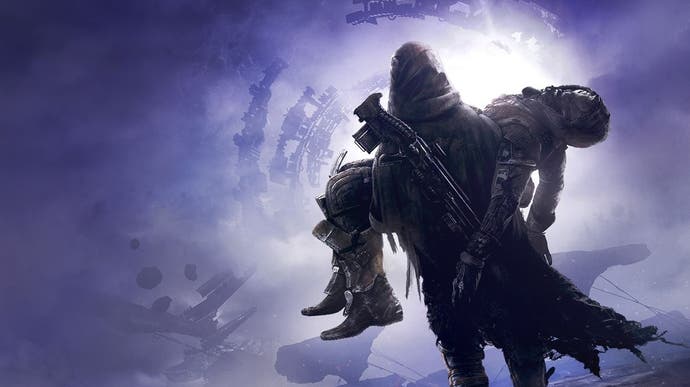 Bungie's plans to enable the cross-platform transfer of Destiny characters were stopped by Sony, according to Kotaku's Jason Schreier.
Schreier made the claim in a recent episode of the Splitscreen podcast (skip to around 57 mins if you want to get straight to this topic - thanks, ResetEra). In a discussion about how Destiny 2 will fare following Bungie's separation from long-term publishing partner Activision, Schreier intimated that while Bungie had been keen to make character transfer a reality, it's exclusivity partnership with Sony prevented the developer from pressing ahead.
"I heard that Bungie wanted to do character transfers for PS4, PC - before Forsaken came out - but Sony wouldn't allow it," Schreier said. "Sony is just like, we want people to associate Destiny with PS4, even if that means screwing over other players.
"It sucks and hopefully Bungie ends it."
It's not the first time Sony has been singled out for fighting cross-play party play, of course. A couple of years ago it was Rocket League and Minecraft highlighting the issue, and Sony wouldn't budge, although Sony boss Shawn Layden told Eurogamer last year that the company was "looking at a lot of the possibilities". Just a month later, a cross-play beta finally came to Fortnite players on PlayStation 4.
It's natural to speculate that Bungie might revisit these plans now the studio has prematurely terminated its partnership with Activision, but its agreement with Sony is seemingly still in place. Just this week, Destiny 2 players on PC and Xbox One could get their paws on PlayStation 4-exclusive Wavesplitter, but the studio had to revoke access to it via a "fix". Now PC and Xbox One owners will have it locked within their inventories until its exclusivity period expires in September 2019.