Remedy still in talks about Alan Wake 2
Alan won't be put to bed.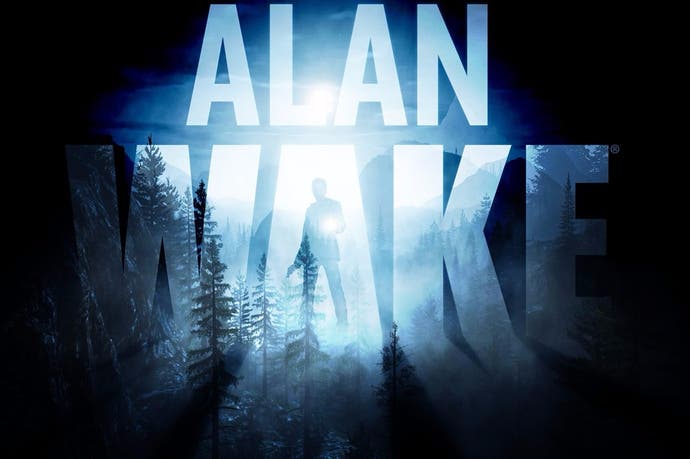 Remedy is still actively discussing a sequel to 2010's Alan Wake, and is keen to return to the world of fictional horror writer.
The Finnish studio's desire to make a follow-up to the Xbox 360 original has been an open secret for years, and the recent trademarking of 'Alan Wake Returns' in the run-up to Remedy's Xbox One and PC exclusive Quantum Break set tongues wagging again.
"I've been very open about our love for Alan Wake," Remedy boss Sam Lake told Eurogamer at a recent event. "It's an IP we own. As I said, as we've said, we'd love an opportunity to do more Wake. We're obviously fully focussed on Quantum Break, but we're always prototyping things on the side, bouncing around ideas.
"We're a creative team - we can't help it! All the time there are other concepts floating around, Alan Wake being very much one big one, but others as well. They come and go - sometimes they stick around for longer and it feels like there really is something to this. Right now, there's nothing new to say! No new news, we're just focussing on [Quantum Break]."
Alan Wake Returns would seem to apply to an in-game Easter egg for players of Quantum Break - "As with other Remedy games, we love to put all kinds of optional, fun content in," said Lake - but is it the case of testing the waters for a full return?
"Well, the reception to [the trademark] has been really exciting," said Lake. "That's clearly a good sign! The same time, the way I look at these things - and this goes meta in a way - in my head they're all part of this Remedy multiverse in a way. There are echoes, and I love different layers of things - in Alan Wake there were very clear pointers to Max Payne. Not in an obvious way, but in a more layered way. That's how I see this as well. First and foremost it's something nice for the Alan Wake fans."
Watch on YouTube
Quantum Break - an innovative hybrid of third-person action and exploration with live action interludes - began life as an Alan Wake sequel, with Remedy approaching an LA studio to help with production and filming.
"Initially we went there with the pitch for Alan Wake 2," said Lake. "That did have a live action show as part of the pitch. We had been doing small things, and tests with live action, and I was interested in pushing it further. And they got really excited because they were talking about having that as a big thing. They even said to us, why not make it even bigger? And we were happy to take that! And say yes, let's make it bigger!"
A prototype of Alan Wake 2 was shown in a full video released last year, though internally the project would appear to have changed direction since.
"There's a lot of behind closed door invisible work happening all the time," said Lake. "The important thing is that also concepts evolve. I feel that's always an iterative process. More time is more iteration. It felt that our more recent ideas on what Alan Wake would be have gone so far from what the idea was back then that we felt we could put it out, so people could see what we were thinking back then. That was pretty much the extent of it on that polish level - there were other rougher demos and prototypes and obviously a lot of stuff on paper!"
Is an Alan Wake sequel the kind of thing that Microsoft would now be happy to fund?
"It's too early to say anything specific about that," said Lake. "We've had and we are having discussions about it. But there's no definite news at the moment."