Remaining Batman Arkham Knight Season Pass content revealed
It includes a Sad Batman skin!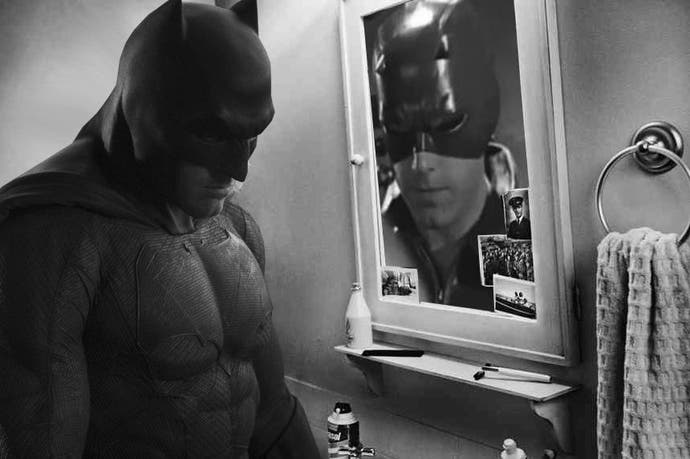 Rocksteady has revealed all remaining Batman: Arkham Knight Season Pass content, and there's quite a lot, comprising Batman skins, alternative Batmobiles, AR Challenges, two short story additions and a pack of Most Wanted Challenges. Is it enough to satisfy people who've paid £32.99 for a Season Pass? It's a topic in hot contention. The game's early Batgirl DLC left us flat.
Oh and there is some free stuff, mostly to do with AR Challenges: an optional Hard difficulty and the Character Select ability. The blue walls around AR Challenges are being "significantly reduced", too.
The Season Pass Batman skins include one from The Dark Knight and, more brilliantly, Sad Batman - AKA Ben Affleck in the new Superman vs Batman film coming next year.
Here's a Sad Batman refresher: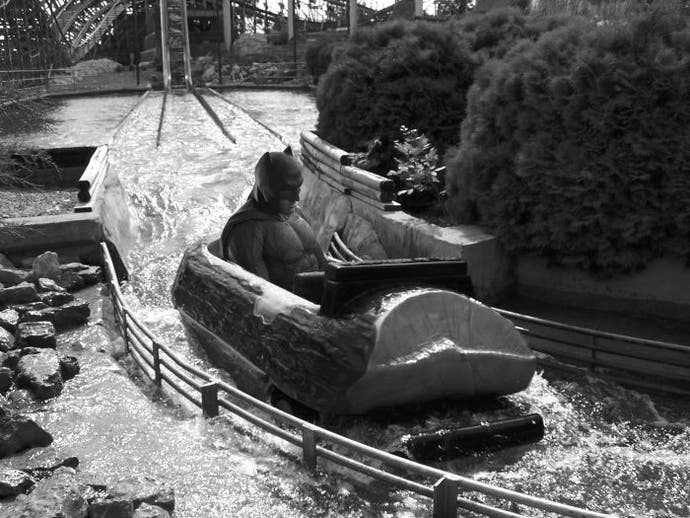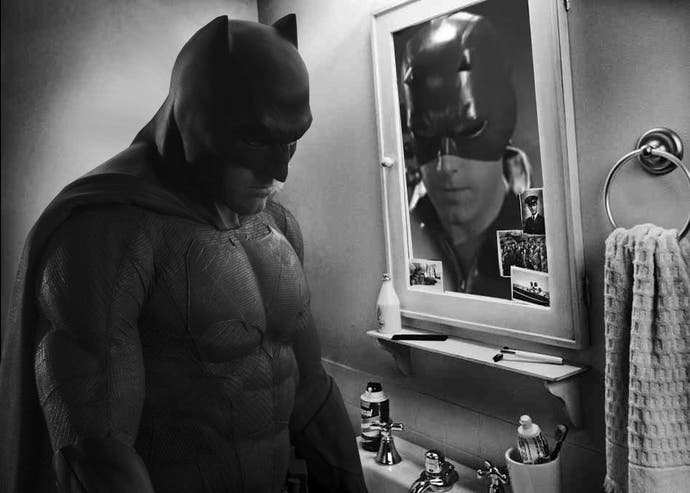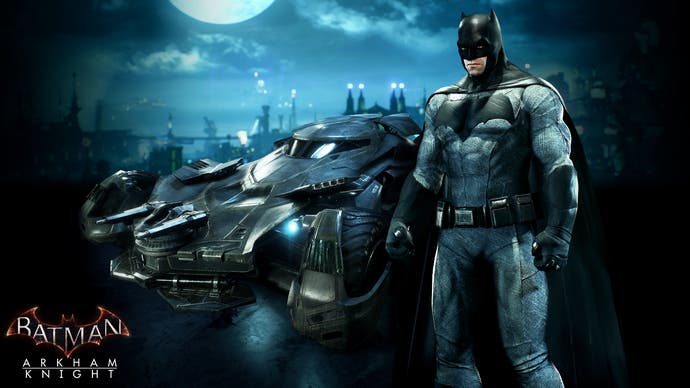 There are also old Robin and Catwoman costumes and Batmobiles.
The new Arkham Episodes - vignettes detailing what happens to characters after Arkham Knight - include Catwoman infiltrating Riddler's HQ, and Robin getting used to life without someone around. But who could it be?!
The Most Wanted expansion includes baddies Killer Croc, Mister Freeze, Mad Hatter and Ra's al Ghul.
The PC version of the game, by the way, will go back on sale at the end of this month having been pulled from sale in the summer because it was a technical face-palm.