Red Dead Redemption launched via Xbox One back compatibility with most DLC free
Wild wild West.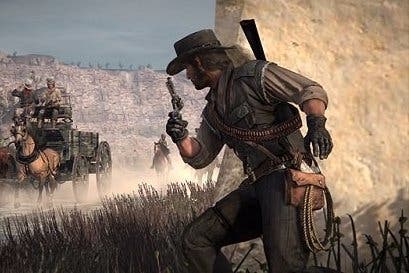 As of 5.30am UK time this morning, Red Dead Redemption was officially made playable on Xbox One.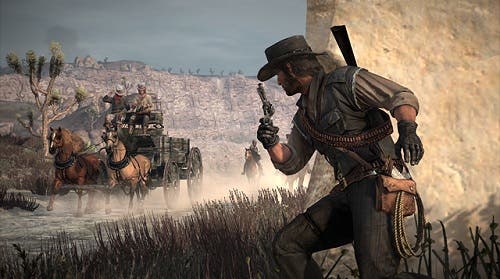 Like all backwards compatibility games on Xbox One, the Xbox 360 version will be in your download list if you owned its Games on Demand version, or will download automatically when you insert the Xbox 360 game disc.
Alternatively, you can buy a digital copy now from the Xbox Store for £6.24 if you're a Xbox Live Gold subscriber, or £8.74 if you're not.
You'll need 7.5GB of free space to play Red Dead Redemption on Xbox One, a slight increase from the Xbox 360 Games on Demand version's 6.73GB.
Happily, the game's multiplayer DLC is available to download for free. That's the Legends and Killers Pack, Myths and Mavericks Pack plus Liars and Cheats Pack.
The Outlaws to the End co-op mission pack, plus the Hunting and Trading outfits pack are also free.
The only major paid DLC remains the excellent Undead Nightmare expansion, which is also backwards compatible and which is now priced £6.75.
If purchasing this, make sure to pick the Undead Nightmare Pack.
Do not select the Undead Nightmare Collection, which will charge you more and includes the above multiplayer DLC which is now free.
Planning on revisiting Red Dead Redemption? You can unlock outfits, weapons, infinite ammo and more easily with our Red Dead Redemption cheats page.