Red Dead Redemption 2 - Magicians for Sport
How to complete Magicians for Sport in Red Dead Redemption 2.
Magicians for Sport is a mission from Red Dead Redemption 2's third chapter.
For more help, our Red Dead Redemption 2 walkthrough explains how to complete the game's many story missions.
Magicians for Sport
Magicians for Sport objectives:
Inspect all the clues in Trelawny's Caravan
While tracking, stay withing 30 feet of Trelawny's trail
Kill 3 Bounty Hunters in the cornfields within 1 minute
Complete the mission without taking any health items
You'll start this from Dutch at the camp. For us it appeared after completing Horse Flesh for Dinner.
Go with Charles at the designated point and search the caravan. Look at the desk on the left for a Note and a Clue, the bed (which for us couldn't be investigated at first, so try doing it after a few of the others) and then the bath in the other room, until Charles says to go outside and follow the animal tracks.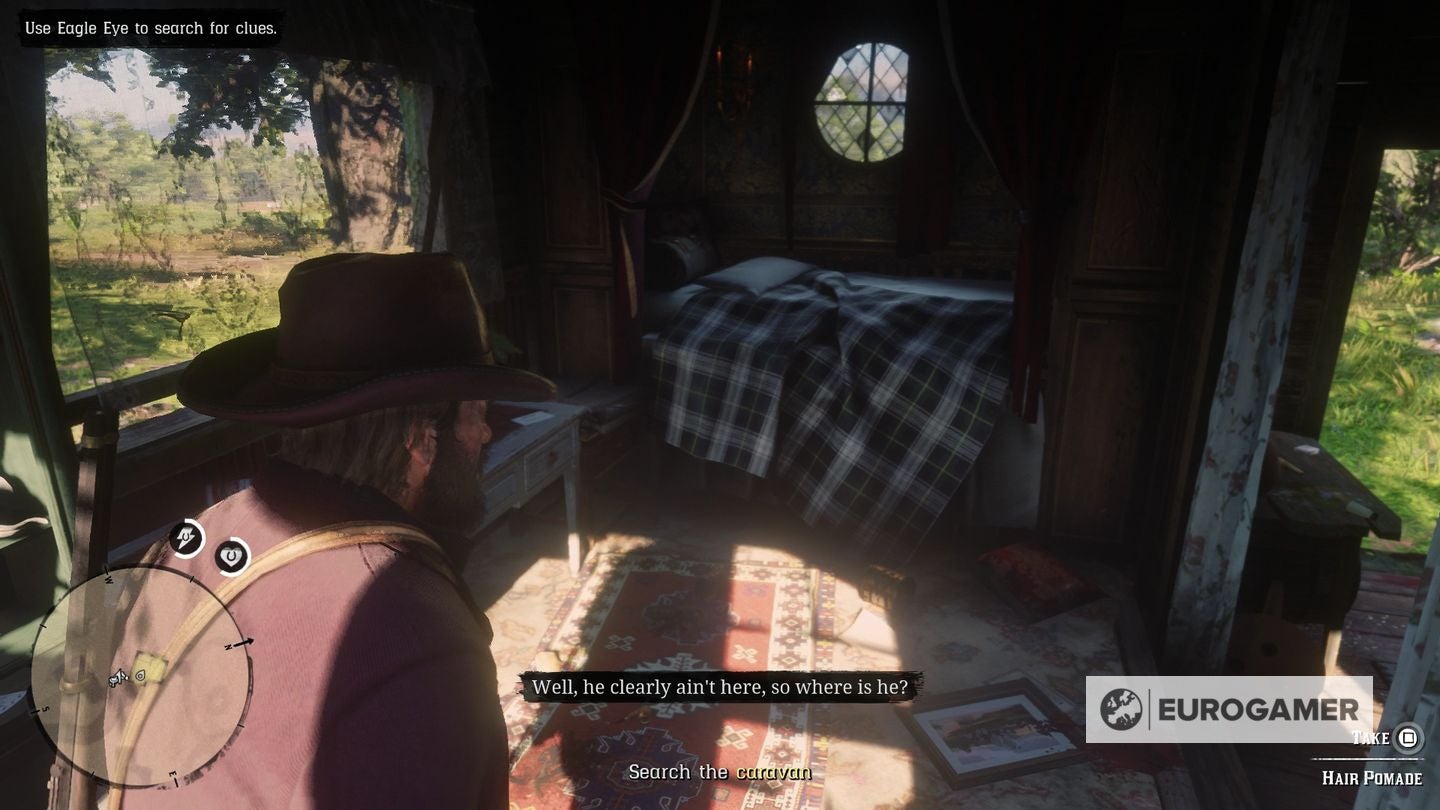 Use Eagle Eye to keep an eye on them. The easiest way to track is at every intersection, use Eagle Eye to know where to turn. After you get past the train tracks, the animal tracks go into the forest on the left, where there's a nearby camp.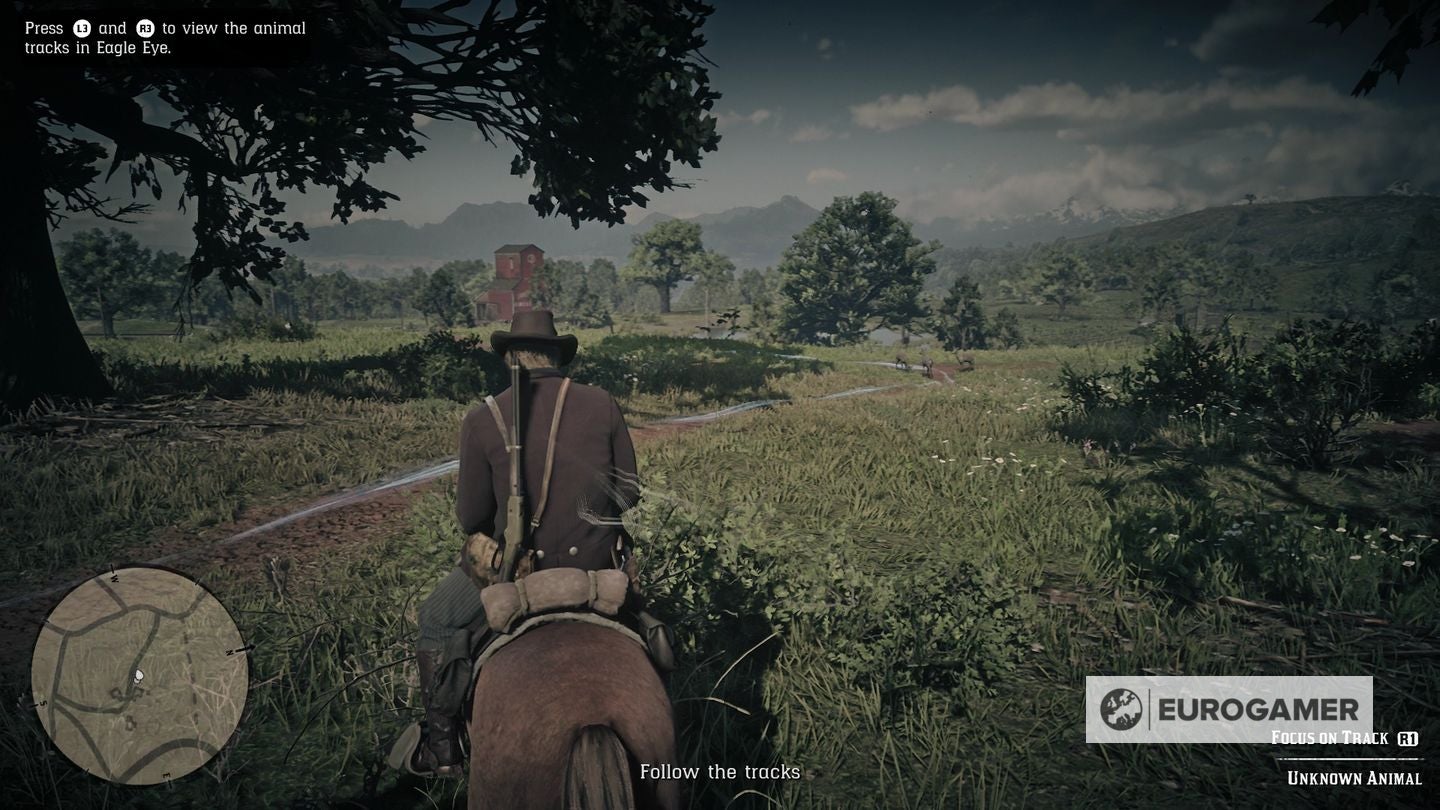 After the cutscene, beat up the two bounty hunters and get the intel you need to find Trelawny. When you arrive, they'll flee into the cornfield nearby.
To find the bounty hunters, it's easiest if you run down the trail in the middle, so you're perpendicular to the rows of corn, and tilt your camera to look down them. They should be easily visible, and won't run for a good few seconds when you spot them.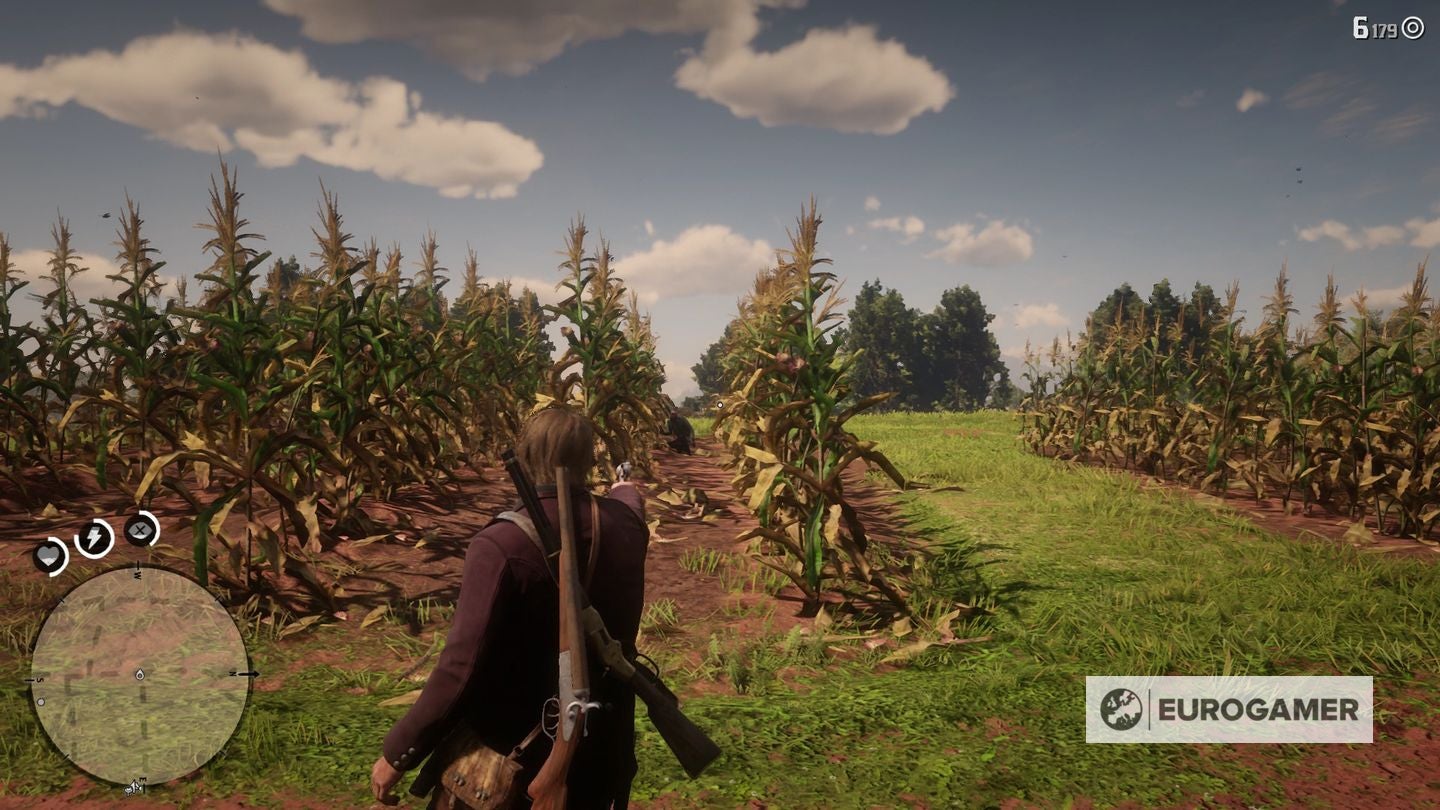 The bounty hunters tend to shift around, so specific locations won't be much help - but if you're struggling, then use Charles's directions to help narrow them down.
---
The PC version has seen several new additions, including a photo mode, Landmarks of Riches Treasure Map, The Elemental Trail Treasure Map and the End of the Earth mission. If you're looking for more help in general, our Red Dead Redemption 2 mission list walkthrough can help provide pointers with the story. If you're looking for things to find, there are Killer Clue Piece locations, High Stakes Treasure Map locations, Jack Hall Gang Treasure Map locations, Red Dead Redemption 2 Le Tresor Des Morts and the Poisonous Trail Treasure Map locations too. Our in-depth systems explainers includes hunting perfect pelts, hides and skins as well as all Legendary Animal locations and Legendary Fish locations, or all Gunslinger locations, too. Finally, here's a list of Red Dead Redemption 2 cheat codes .
---
The last one paints a radius in the corner corn field, and Charles asks you to help investigate. Using the above method won't work - for us, it was a case of running throughout the area until you are suddenly sprung upon.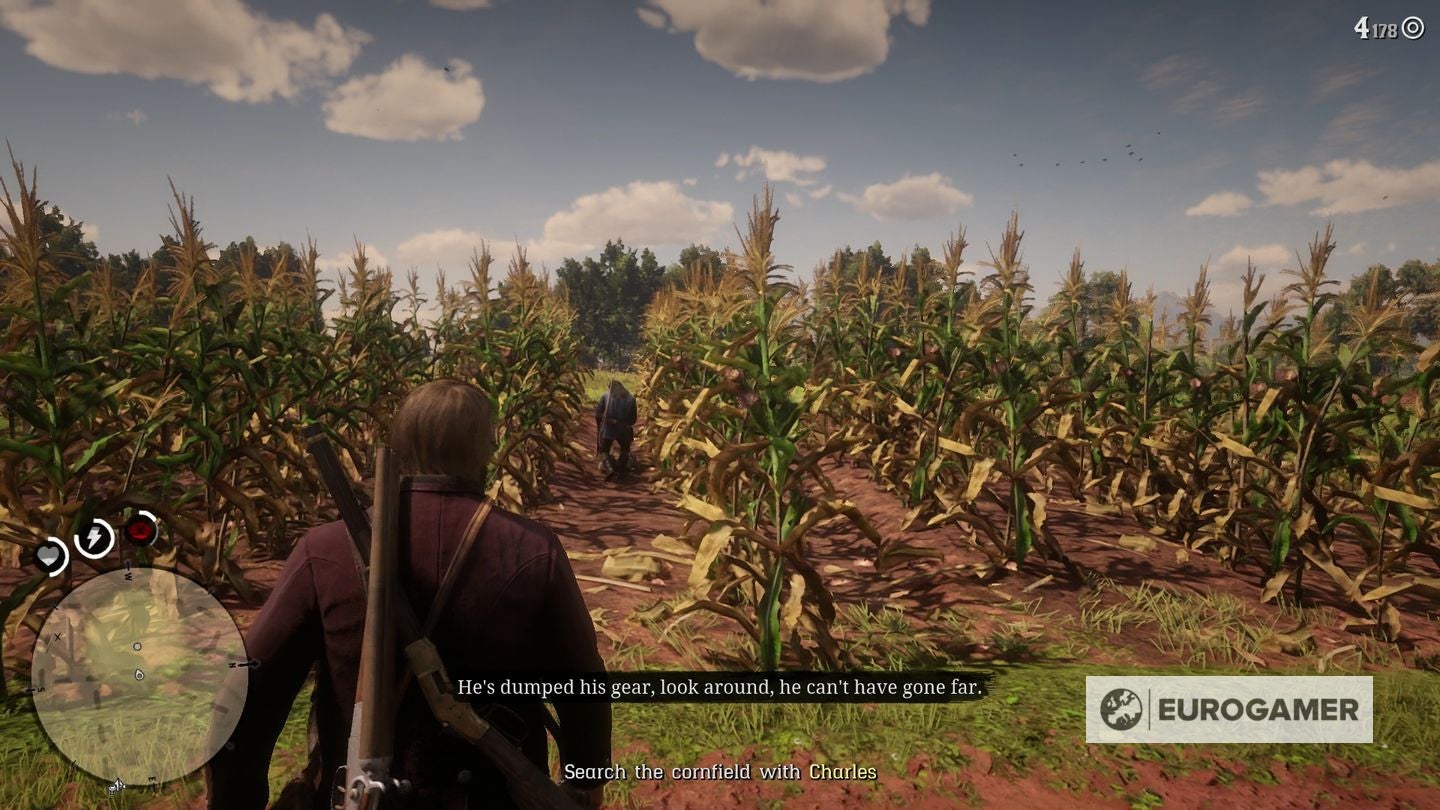 After that, the barn nearby will have a few more who shoot at you. Take them down, and don't forget to grab the weapon (as indicated on your map) in the back to pick up a Rare Rolling Block Rifle.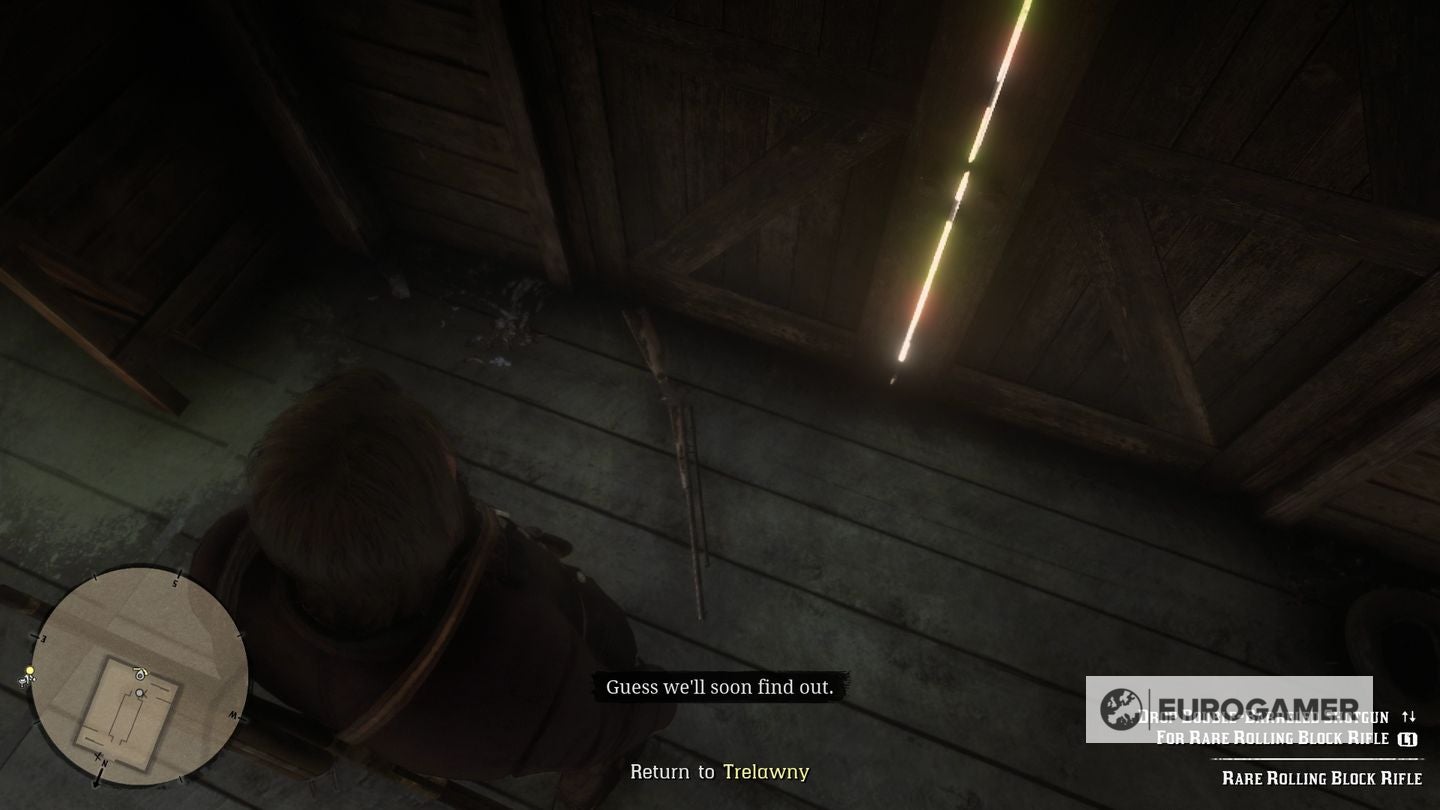 After that, head back to Trelawny to finish the mission and end up in Rhodes.