Red Dead Redemption 2 - An American Pastoral Scene
How to complete An American Pastoral Scene in Red Dead Redemption 2.
An American Pastoral Scene is a mission from Red Dead Redemption 2's second chapter.
For more help, our Red Dead Redemption 2 walkthrough explains how to complete the game's many story missions.
How to complete An American Pastoral Scene
An American Pastoral Scene medal objectives:
Headshot each of the mounted guards protecting the wagon
Get 10 kills in Dead Eye
Complete within 6 minutes
Complete the mission without taking any health items
This mission begins in a camp near Strawberry. It's a little hard to spot, but it's on a cliff, at this position within the map radius: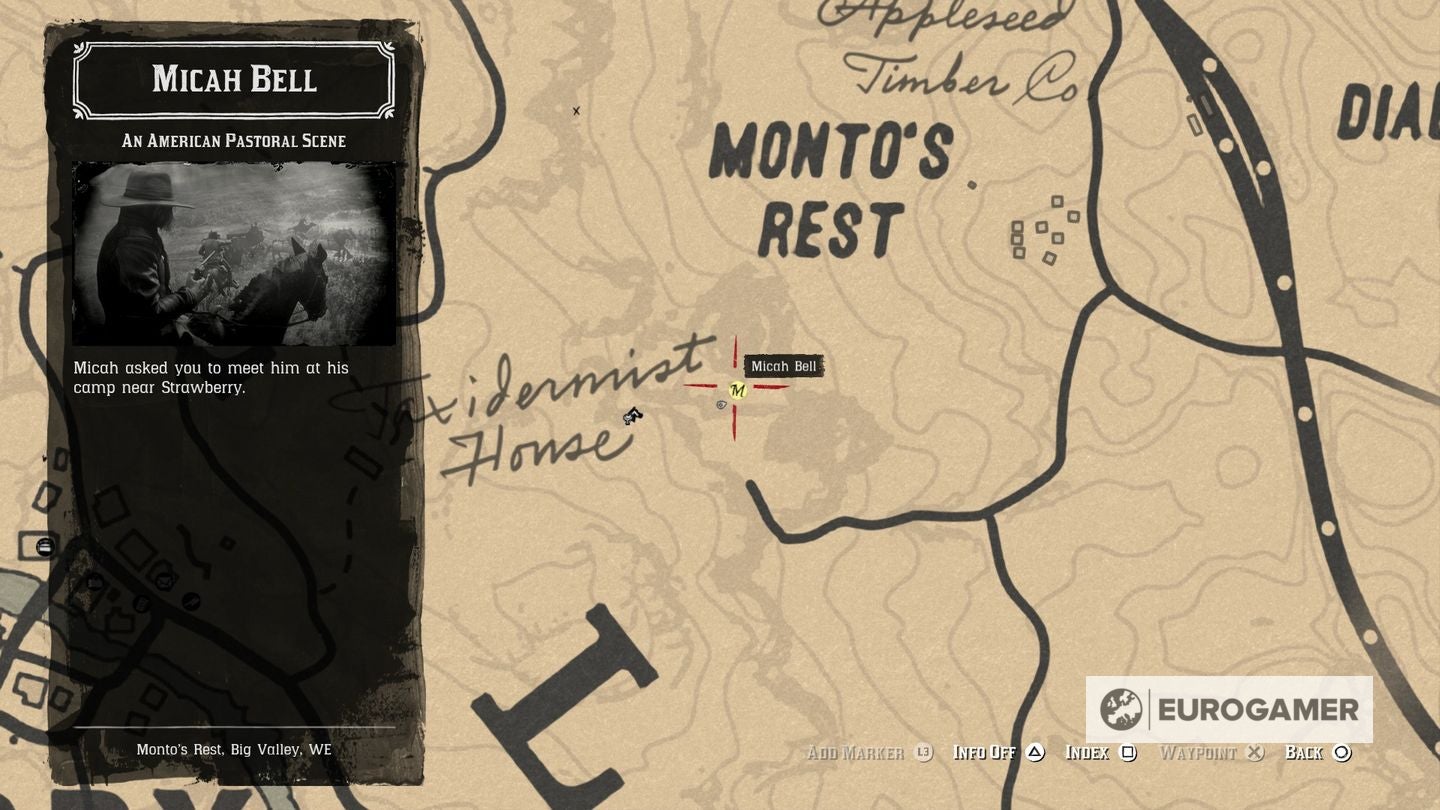 If this mission doesn't appear, then you'll need to finish Blessed Are The Meek to rescue Micah first.
Follow Micah until the destination on the map, then give chase to the stagecoach below when it appears. This is probably the trickiest mission to date, as not only do you have to content with a gang of armed security, but the stagecoach will run itself off a cliff when it goes through the trees a couple of minutes into the chase.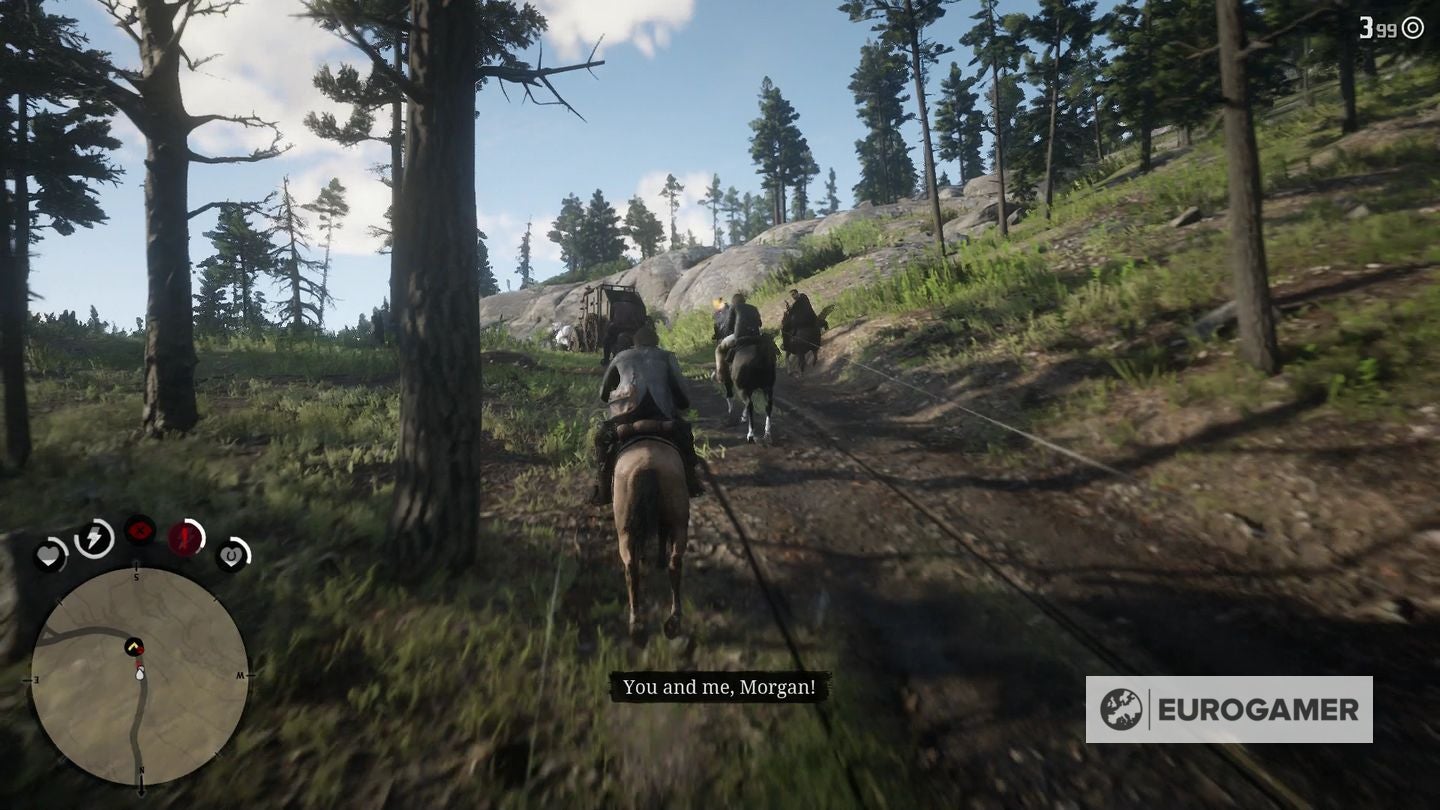 Not only that, but if your horse is like ours, it'll run out of stamina fairly quickly.
The way we completed this was switch to the handheld sawed-off shotgun, and get nice and close to each guard and shoot them point blank, putting them down quickly with no fuss. Same applies with the drivers, which is required to put the stagecoach to a stop.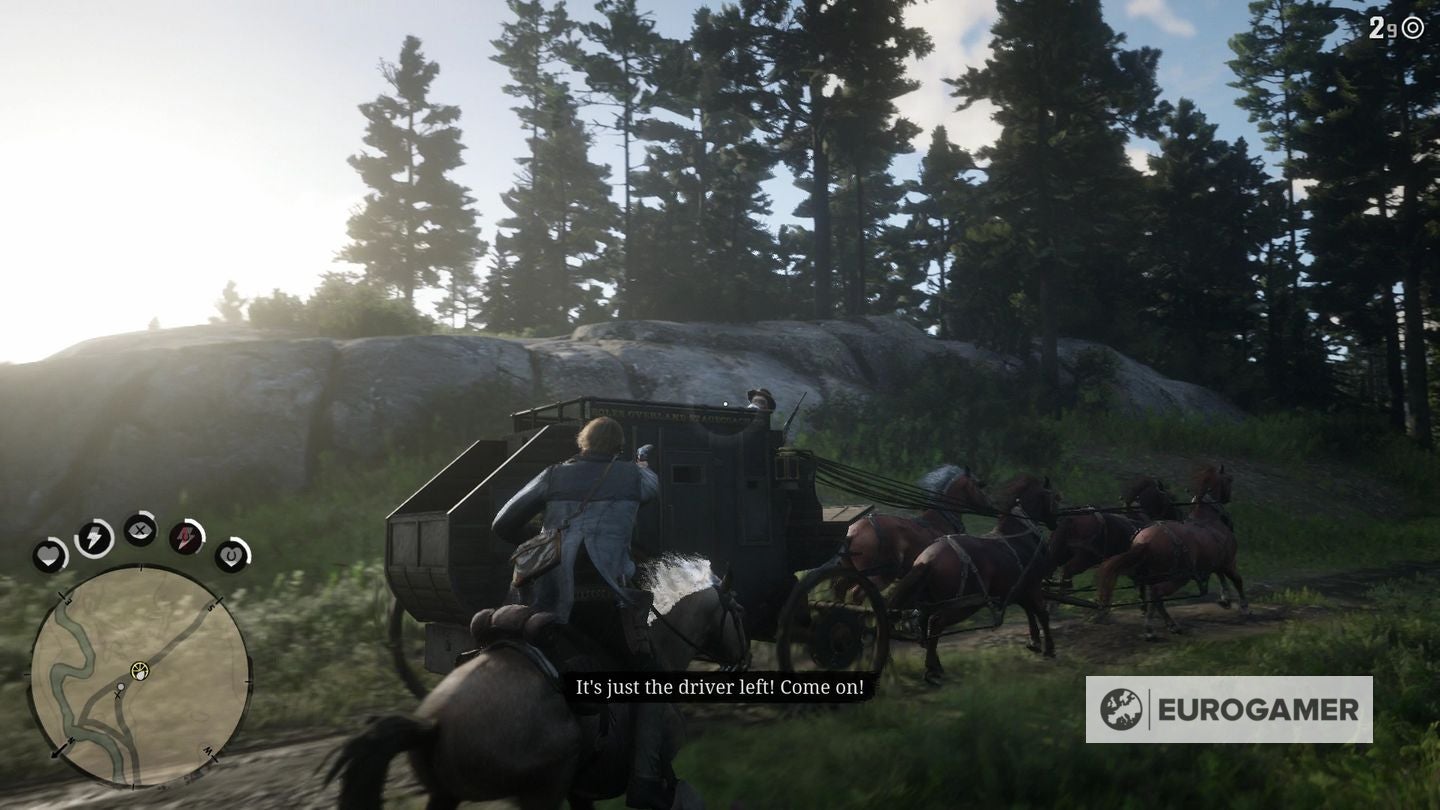 It might take a couple of attempts, but this is the easiest way we managed it by far.
---
The PC version has seen several new additions, including a photo mode, Landmarks of Riches Treasure Map, The Elemental Trail Treasure Map and the End of the Earth mission. If you're looking for more help in general, our Red Dead Redemption 2 mission list walkthrough can help provide pointers with the story. If you're looking for things to find, there are Killer Clue Piece locations, High Stakes Treasure Map locations, Jack Hall Gang Treasure Map locations, Red Dead Redemption 2 Le Tresor Des Morts and the Poisonous Trail Treasure Map locations too. Our in-depth systems explainers includes hunting perfect pelts, hides and skins as well as all Legendary Animal locations and Legendary Fish locations, or all Gunslinger locations, too. Finally, here's a list of Red Dead Redemption 2 cheat codes .
---
Once it's stopped, you hijack it. There's no destination, but it should be a linear route onward, as eventually you'll get robbed yourself.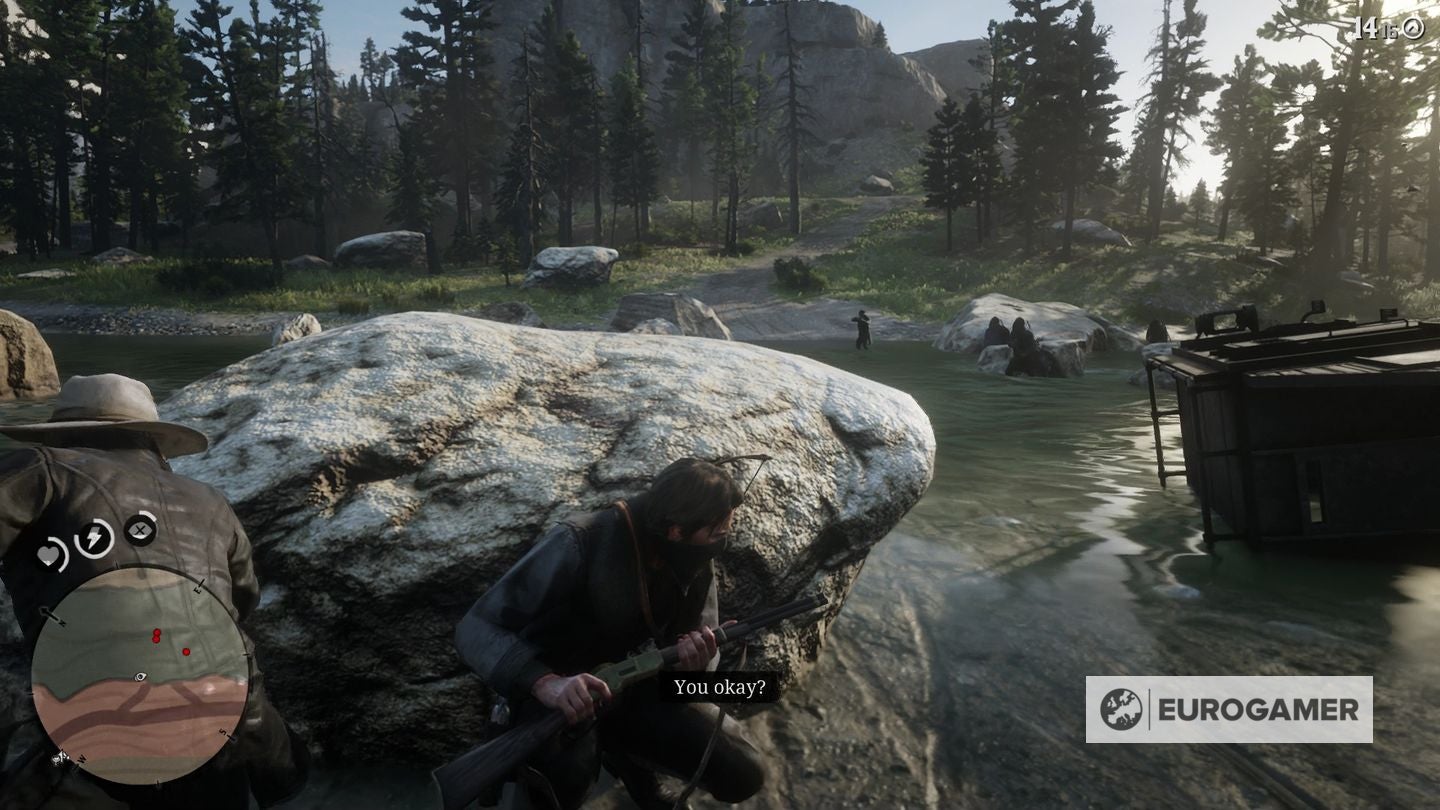 Clear the gang of armed men around you - as always, use the mini-map to help you narrow down their locations to pick them off easier - to finish the mission.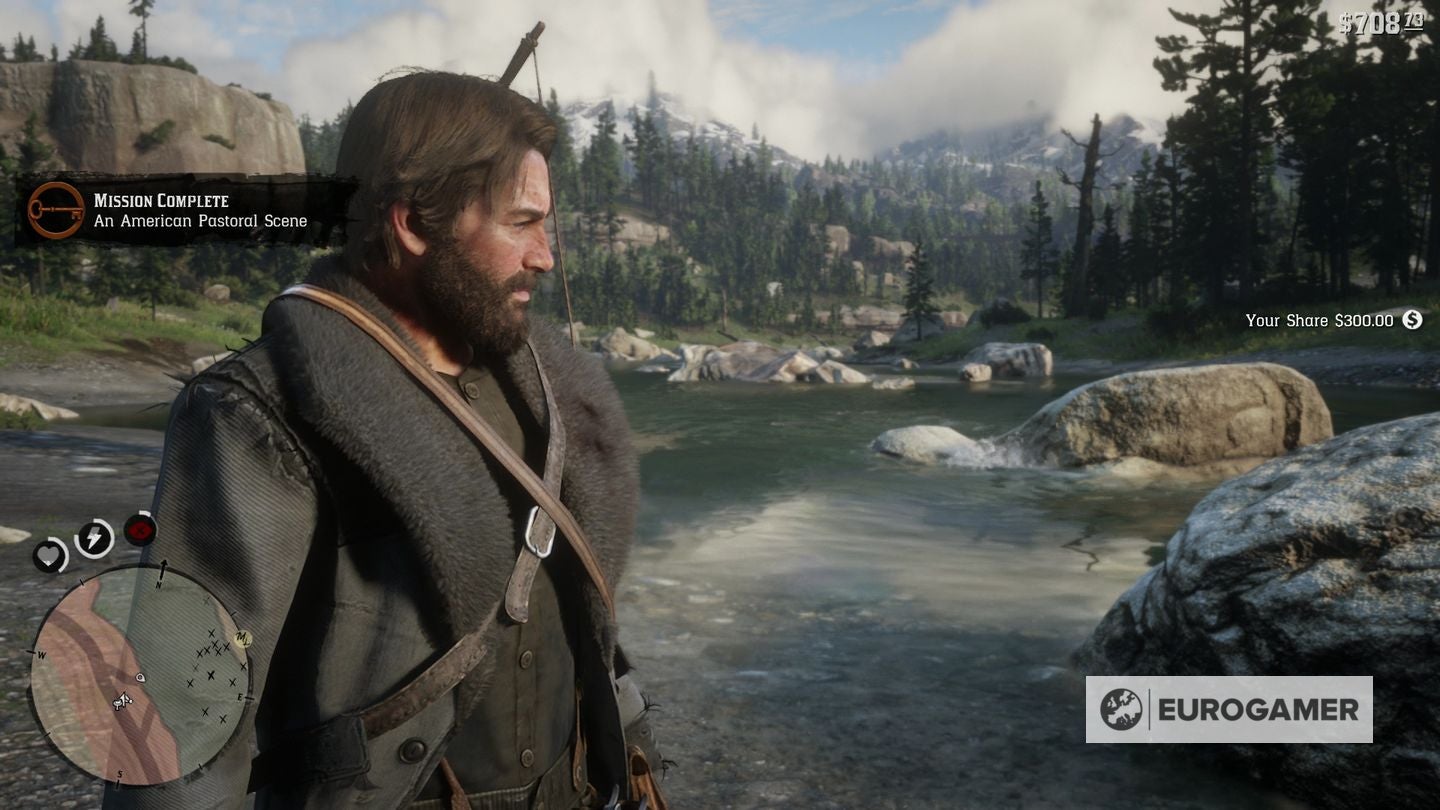 You'll get a healthy take from completing it - $300 - and be sure to loot any bodies around you to get a little pocket money.